Our Greater Purpose
We live and work in communities that we care deeply about. Our focus is on protecting the welfare of our neighbors, their health, property and businesses.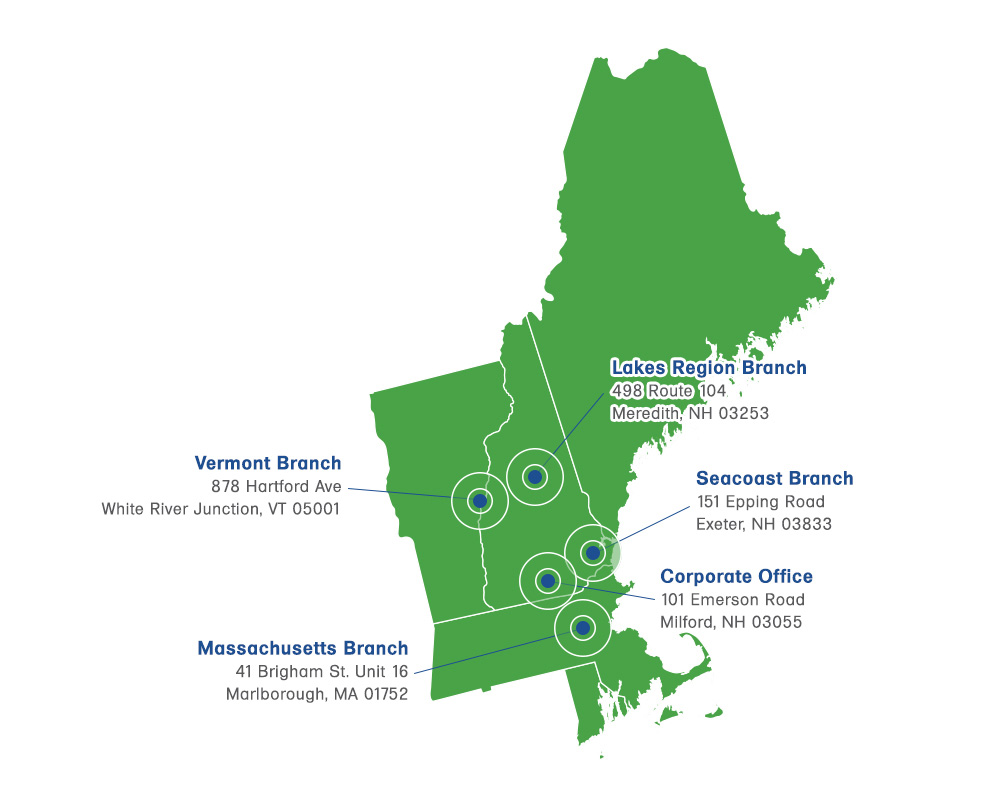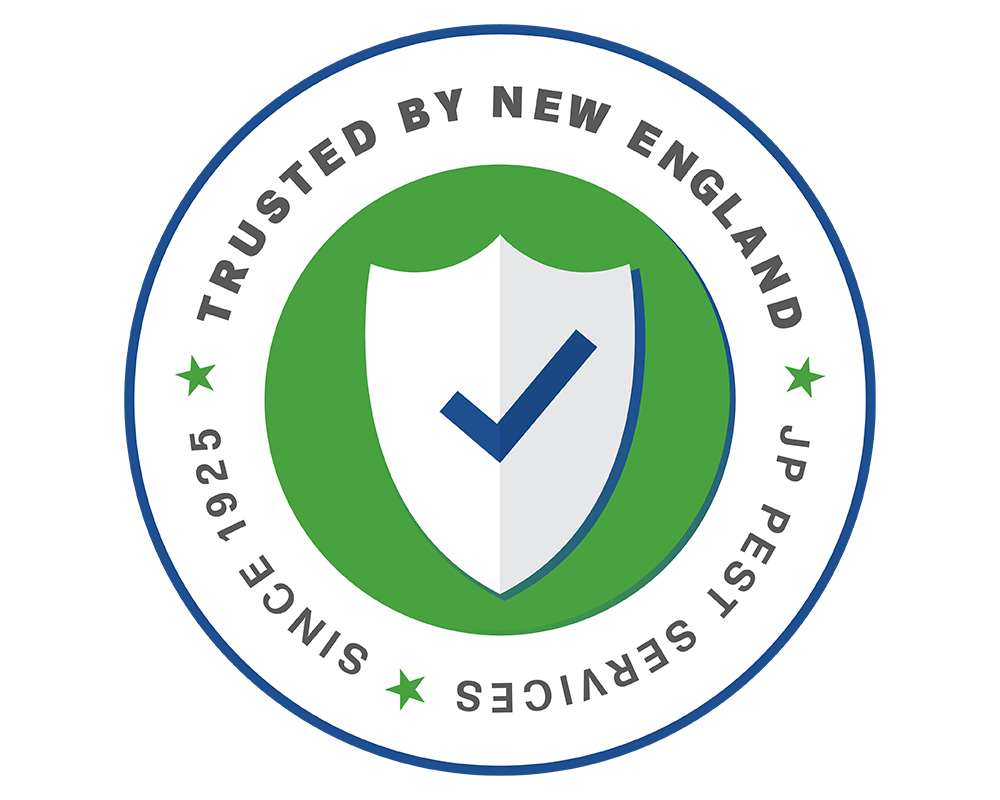 Trust
Trusted by New England Since 1925
Recommended by Thousands of Satisfied Customers
Supported by RNA, An Industry Leader
Visible Service Professional ID Badges & Recognizable Branded Uniforms & Vehicles
Pre-employment Background Screenings
Respect & Care for Properties We Serve
Fully Insured in All States Serviced
Community
Prominent Supporter of Many Local Charities & Organizations Including Rails To Trails, Wings of Dawn, JP 5K
Providing Colleagues with Benefit Pay for Charitable Involvement
Providing Career Advancement Opportunities for People within the Communities We Serve
Our Colleagues Live In and Support the Communities We Serve
We Recruit in All Local Communities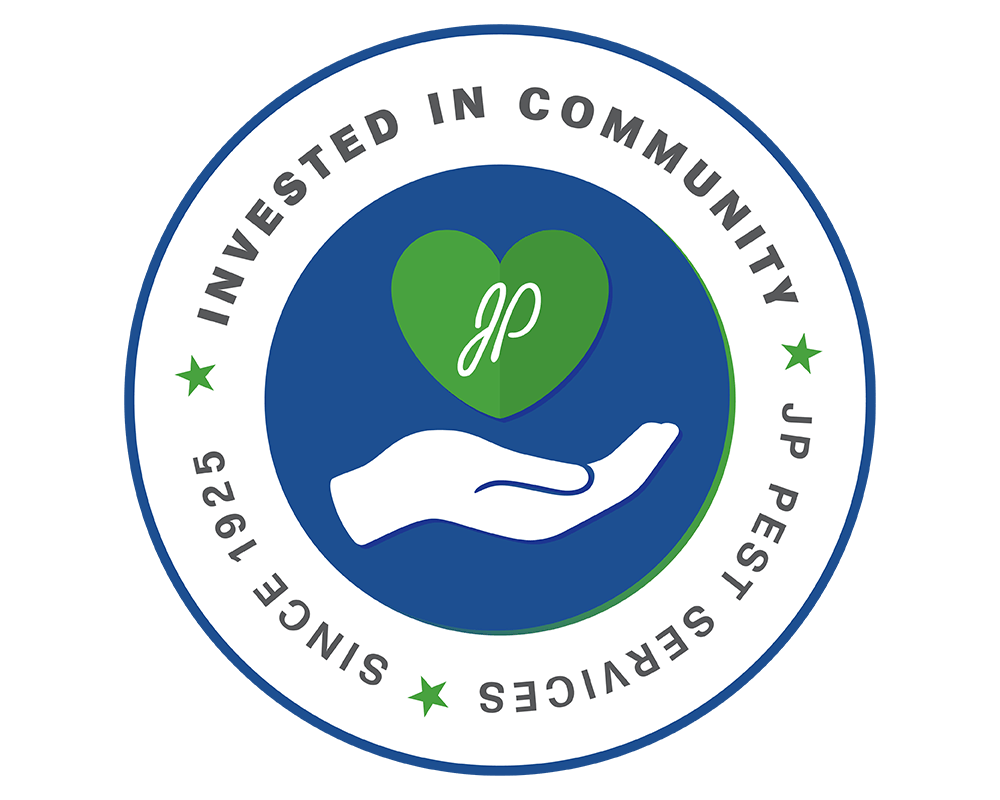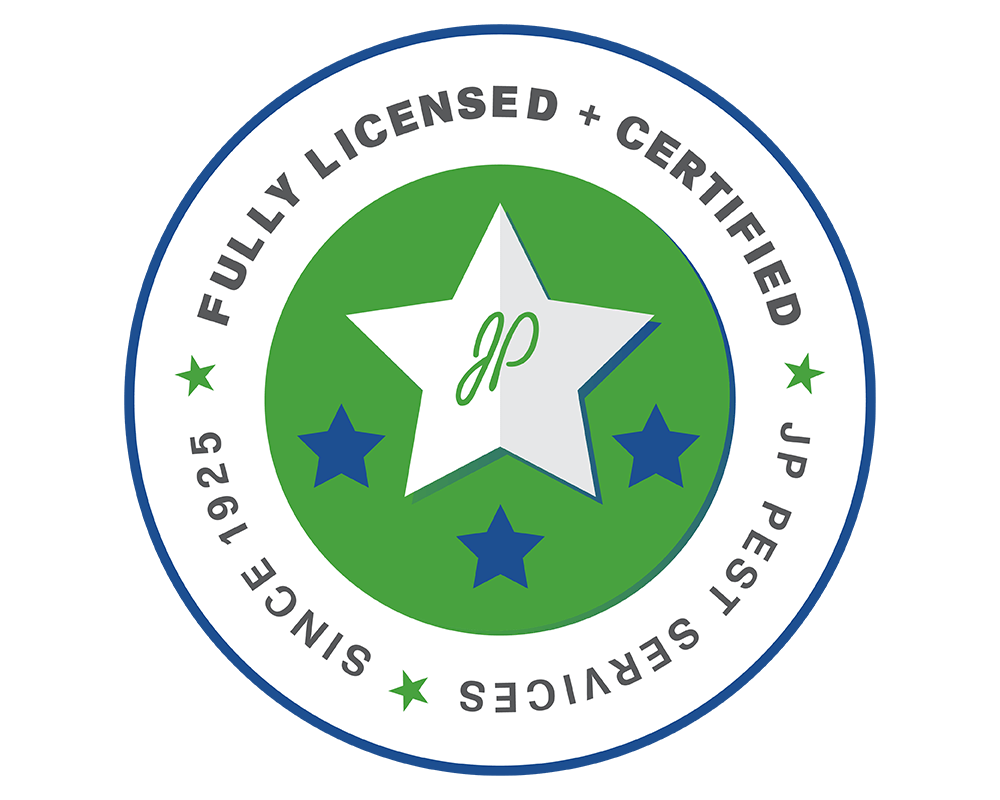 Expertise
Industry Leading Training Program Led by Certified and Degreed Entomologists
Ongoing Proficiency Testing and Advancement Training Programs for Service Professionals and Staff
Fully Licensed and Certified Service Professionals
Committed to Solving All Your Pest Problems from Common to Complex
Research & Use of the Most Advanced Products for Maximum Pest Control
Peace of Mind
Guaranteed Results
Reduced Risk Material Programs
Thorough Inspections That Yield Tailored Solutions
Superior Support from Local Customer Care Specialists
Worry-Free Pest Solutions for All Seasons
Timely Responses to Quickly Get Your Property Back on Track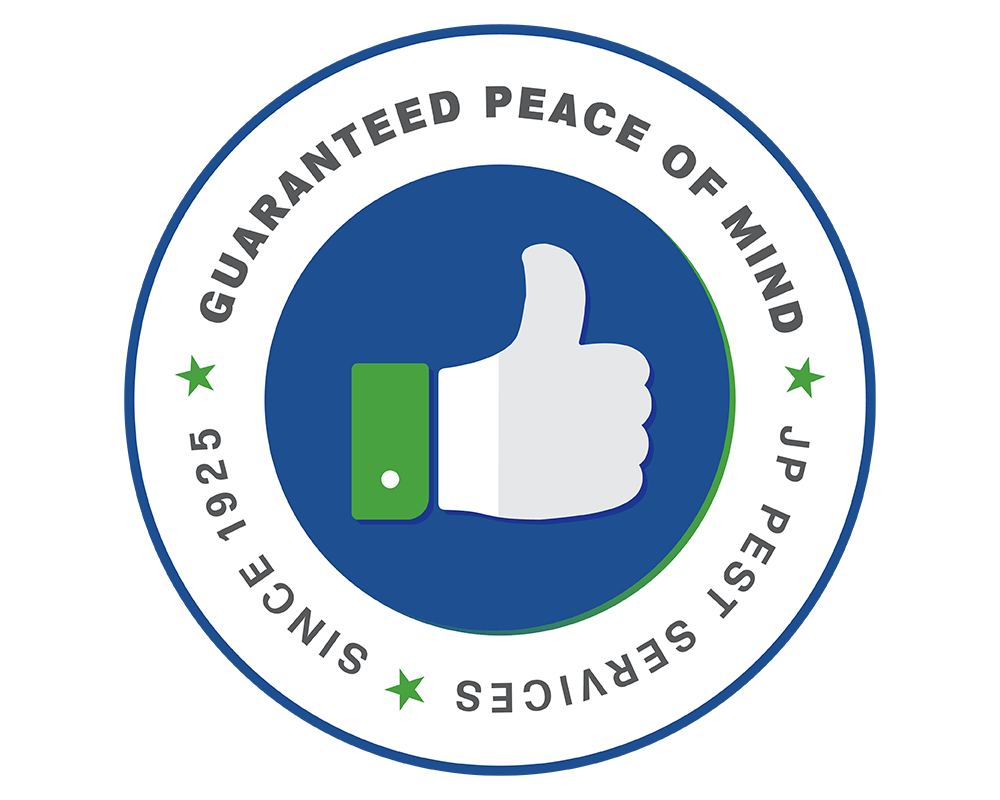 The History of JP Pest Services
A Storied Beginning
Picture the "Roaring Twenties," a time of unlimited economic growth, prosperity, and opportunity in the United States. During this exciting time, Portuguese immigrant, J. Justin Pestana, "Jack," and his wife Gladys, were staking their claim on the American Dream by launching J.P. Chemical Company in 1925. Jack had a plan to build a janitorial supply business to serve the greater Boston Metro area.
For nearly four years after the company was formed, Jack enjoyed steady and profitable growth and even began a side business that provided pest control services to his customers. The future looked bright for Jack and Gladys; however, a darkness loomed for American businesses and the world would soon be rocked by an unexpected turn of events.
1929 changed everything for everyone in every walk of life when the Stock Market crashed on October 29th. Known as Black Tuesday, this event spawned the Great Depression, painting a doomsday picture for businesses like J.P. Chemical Company. Shuttered businesses meant a stop on orders for janitorial supplies; however, pest issues remained persistent and by this time Jack was an experienced exterminator. He knew what he needed to do to save his dream as an American business owner. Jack retargeted J.P. Chemical to focus on pest management, launching his new strategy from the Pestana family farm in Amherst, New Hampshire. From there, Jack continued to emphasize his strategy of quality over quantity, enabling the business to grow and remain viable for the long duration of the economic downturn.
Passing the Torch
In 1964, Jack passed away, leaving the business to his son, Justin, who had grown up watching and working alongside his father. After graduating from Purdue University with a degree in Urban Entomology, Justin served in the U.S. Marine Corps, reaching the rank of Lt. Colonel. According to Justin, his military service and training established the basis of his core values and leadership skills, both of which proved invaluable to the expansion of J.P. Chemical Company. Leveraging that military discipline allowed Justin to improve the business' organizational structure, which yielded significant benefits for both his employees and customers. To maintain a competitive advantage in the marketplace, Justin always invested in top education and training for his growing team. The business also started to develop a unique brand identity that included a stylized green and white logo and professional uniforms for service professionals.
A Changing Landscape
As technology advanced by leaps and bounds, thanks in part to the United States' space program and determination to beat the Russians to the moon, the company's base expanded to reach residential markets, which helped establish J.P. Chemical Company as a pest control leader within the New Hampshire and Boston Metro areas. The business grew primarily through word of mouth and customer referrals. The headquarters was relocated in 1995 to Emerson Road in Milford, New Hampshire, where the company remains with additional buildings located nearby on Hammond Road. Well-known and respected by industry peers, Justin served as president of the New England Pest Management Association and the National Pest Management Association during the 1980s. He was also active in many community organizations, including his local Rotary Club.
Continuing the Family Tradition
Justin and his wife, Paula, had a daughter, and two sons, Joe, and Chris. Like their dad, the brothers learned the family business from an early age by working alongside him before going to college. Upon graduating, the brothers returned and continued working by their father's side until he retired in 2000. Joe, now president, and Chris, vice president, took control of J.P. Chemical Company. One of Chris's first business contributions was creating what became a flagship service, the Home Quarterly Program, in 1995. Meanwhile, after careful field research, Joe developed the Contact Center, which proved to be a significant operational pivot for the company. 80 years after their grandfather, Jack, established the business, Chris and Joe remained committed to its growth and innovation. By prioritizing investments in recruiting and hiring, they have been able to source a new tier of professionals charged with initiating, leading, and managing the company's continued growth and fostering JP's Vision and Mission. To this day, their efforts remain rooted in the simple formula for success, perfected by their father and grandfather: treat all people with respect and provide exceptional service.
Navigating an Evolving Industry
While Joe and Chris secured their places at the helm, the pest management industry underwent a progressive transformation. It rapidly moved away from treatment-based services to inspection-based services. Significant technological advancements transformed pesticides, equipment, communication, and operational software. Joe and Chris readily adapted and began to transform their business into the professional and progressive company that it is today.
Diversifying and Redefining
Around 2001, Joe and Chris created specialized services and dedicated roles for food and pharmaceutical manufacturing businesses to deliver niche expertise to customers with unique pest management needs. As the business evolved, the brothers recognized the need for a rebrand to better reflect the true nature and capabilities of the company. In 2004, they changed the name of the business to JP Pest Services. This strategic name change resonated with consumers and helped shift customer perception that the business was solely dependent on chemical use to control pests. Beginning in 2010, the brothers continued to diversify the company's services by adding divisions for mosquito and tick, wildlife, and bed bug control services because of the growing pressures these pests presented in the residential and commercial markets. These specialized divisions helped energize JP's ascent on the New England market and allowed for greater expansion into Connecticut, Vermont, Massachusetts, Rhode Island, and Maine. Onward!
Many family businesses fail in their succession plan after the first generation retires. This is not the story of JP Pest Services. Family-owned and operated, JP Pest Services continues to realize growth, advance service professionalism, and enjoy consumer brand loyalty with each succeeding generation. Joe and Chris have led the company to new levels of success and service through the team of professionals they have carefully recruited, all while maintaining their father's and grandfather's legacy contributions. The brothers attribute their continued success to their shared desire to plan for the future while keeping exceptional service as the primary target. They continue to go to great lengths to define JP's vision and mission, providing all employees with a clear road map for professional success in support of superior customer satisfaction. Today, JP Pest Services protects the human health of community members throughout New England from pest threats that range from common to complex. The business executes on this goal through highly trained Service Professionals in the field, along with a Customer Support Team who are second to none at providing peace of mind for customers.
Our Current Commitment
In late 2021, JP Pest Services and Rentokil North America merged together creating a partnership that will add more innovation and support for our customers, improved benefits and greater opportunities for our colleagues, and a deeper commitment to the communities we serve. JP is still operated by the same great people who worked here prior to the merger. Today, our goal remains to protect the welfare of our neighbors in the communities we serve. Through our many service programs, performed by the best trained Service Professionals in the industry, we protect human health, stored goods and food, along with residential and commercial structures from diverse pest scenarios. All of our Service Professionals are licensed, highly trained, continuously educated by industry experts, and supported by a large staff of experienced, results-oriented leaders. Our team of highly trained professionals consistently helps our customers improve the quality of their lives by mitigating bothersome, dangerous, and destructive pests from their yards, homes, and businesses alike. For all of these reasons and more, JP Pest Services remains the trusted name in New England for professional pest management solutions since 1925. JP's Vision Statement sets the spirit of why our professionals are second to none: "Our Vision is to establish JP Pest Services as the Benchmark for Service Professionalism. Our people will lead the way!"
Timeline of Events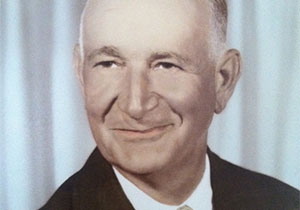 1925
J. Justin Pestana, "Jack" establishes J.P. Chemical Company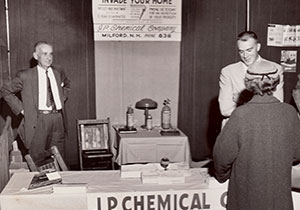 1930
J.P. Chemical Company Transitions from Janitorial Supplies to Professional Pest Management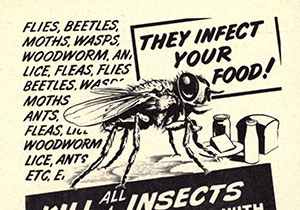 1940
The Insecticidal Properties of DDT & Benzene Hexachloride Are Discovered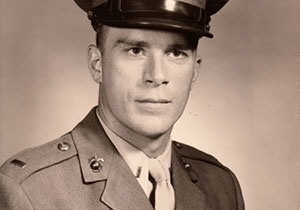 1964
Justin Pestana Assumes the Role of President for J.P Chemical Company after Graduating from College & Serving in the US Marine Corps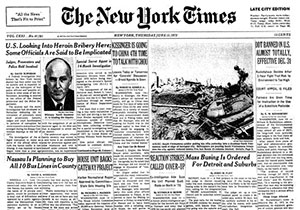 1972
William D. Ruckelshaus, Administrator of the Environmental Protection Agency, Bans Almost All Uses of DDT in the U.S.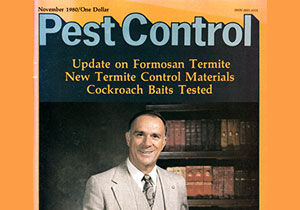 1980
Justin Pestana Is Named President of the National Pest Management Association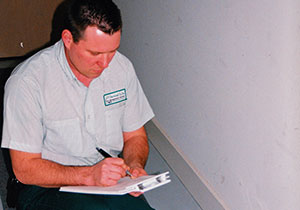 1991
Justin Pestana Enforces J.P. Chemical Company's Brand Identity with the Addition of Professional Uniforms for Field Staff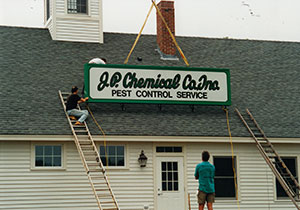 1995
J.P. Chemical Company Relocates Business Headquarters to Milford, New Hampshire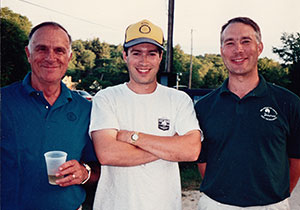 2000
Brothers, Joe and Chris Pestana Assume the Roles of President and Vice President of J.P Chemical Company after Their Father Retires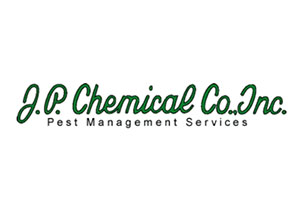 2007
J.P. Chemical Company Becomes JP Pest Services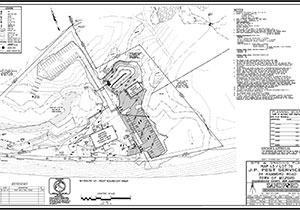 2012
JP Pest Services Completes Construction of a New State of the Art Training Center