4 Common Types of Pests in Commercial Settings — And What to Do About Them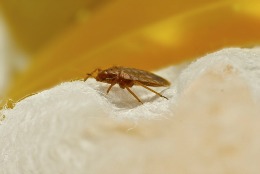 Pests can be a nightmare for any kind of business or commercial enterprise, including food-processing facilities, public lodging facilities, hotels, schools, and manufacturing facilities. Pest problems hurt your business and damage an establishment's reputation. Consider this: A 2006 poll found that more than 60 percent of restaurant patrons would tell five or more acquaintances about a pest sighting at a restaurant. When the word spreads this quickly, a small pest problem can become big trouble for your business.
If you are dealing with a pest problem in a commercial setting, know that there are ways to tackle the problem efficiently and discreetly. The bottom line is that commercial settings, particularly commercial food and restaurant settings, pose unique challenges when it comes to battling unwanted pests. Here are four types of pests that commonly show up in commercial settings and how to remove and prevent them:
Bed bugs — The problem with bed bugs is that they spread easily due to being a "hitchhiking" pest, and they are hard to detect in the early stages of infestation. In hotels and other hospitality services, it is critical to have staff regularly inspect bedding to check for any signs of bedbugs, including rusty or reddish stains on bedsheets or mattresses (caused by bed bugs being crushed), pale yellow eggshells shed by nymphs as they mature into adult bedbugs, small dark spots (bedbug excrement), and live bed bugs. Any sign of bedbugs warrants immediate treatment.
Rodents — Rodents commonly show up wherever there is food. To avoid rodents in a commercial setting, make sure to store food in tightly sealed containers and always keep these containers at least 18 inches away from the wall to prevent rodents from crawling inside in search of a meal. Always keep food service zones and food preparation zones clean, and avoid leaving food out. If your hotel offers room service, be aware that dirty dishes should never be left out for too long — they are magnets for unwelcome guests that your actual guests probably aren't going to appreciate. Work with your staff to make sure they promptly collect dirty dishes once guests have finished their meals.
Cockroaches — It is difficult to get rid of a cockroach problem. These invaders can survive months without food and over a week without water. Preventive measures are crucial. Cockroaches are attracted to moisture, so the key to avoiding these nasty pests in commercial settings is to keep things clean and dry. In hotel settings, this means picking up moist towels promptly and ensuring bathroom fixtures aren't leaking.
Flies — All commercial businesses, especially restaurants, are prone to fly infestations. Keep in mind that even just a few flies in your restaurant can be a major problem, as they can lay hundred of eggs into your food shipments. Flies aren't just a nuisance; they are a major health hazard. They harbor thousands of diseases and bacteria and will contaminate food and surfaces if given the opportunity. So, how can you prevent a fly infestation? Cleanliness is key. Promptly clean up crumbs, spilled sauces, or any other food product with disinfectant cleaners, always store food in sealed containers, and sanitize all trash receptacles. You also need to thoroughly clean drains on a regular basis, as flies like to feast on the organic matter left to rot in drains.
Ultimately, whether you are a hotel owner battling bedbugs or a restaurant owner dealing with rodents or flies, any kind of pest problem can do serious damage to your business. The last thing you want is a customer complaining about bedbug bites on your Yelp page. In order to minimize the damage and maintain your reputation, the sooner you seek out professional help, the better.
JP Pest Services is dedicated to solving your commercial pest problems. Our pest control professionals understand the regulations and requirements of many different industries. We also offer free staff training for businesses so that your team is well equipped to identify the signs of unwanted pests such as bedbugs or rodents. Request your free consultation today for a thorough examination of your business location and a a pest control program tailored to your specific needs.