Checking Your List Twice: Pest Management Is The Most Critical Part of Your Audit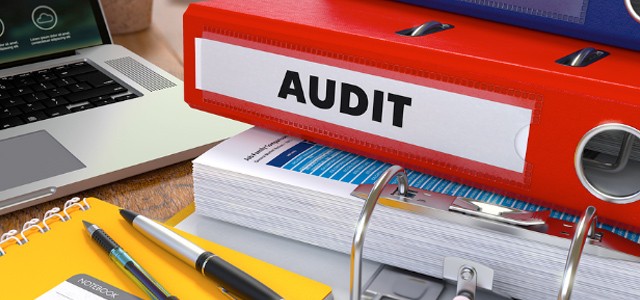 If there is any industry where pest control is a make-or-break determinant for a safe and successful business, it's the food and pharmaceutical industry. The rigorous standards that food, beverage, and pharmaceutical processing facilities must adhere to grant very little flexibility and even less for pest management in particular. Though your staff may be qualified for general maintenance of the facility, it is essential to have professionally trained technicians well-versed in commercial standards keeping pests out of your business.
The safety systems implemented by the majority of today's facilities outsource only one component: pest management. Generally, this means that you rely on the pest services company, rather than internal staff, to monitor the safety and control measures being taken. The "hands-off" approach can come back to haunt you with a lack of due diligence. This makes this aspect one of, if not the most scrutinized area when an audit is being conducted. Keep your hands on the wheel by working with a company that regularly visits your facility and adjusts the program to suit constantly changing seasons and needs. 
Documented Diligence
When facing an audit, it is vital to provide the safety auditors with everything they need prior to the audit. Food safety auditors will be dissecting your facility, seeking evidence of a written pest management program, the treatments implemented, and proper documentation of the program. The third pillar of an audit, proper documentation, is the most important.
If you were in the market for a used car, chances are you'd have "show me the Carfax" on the tip of your tongue. In the same way that you would want a documented history of the vehicle, auditors want an up-to-date history of all of the treatments in your facility. Regularly updated and accurate recordings help demonstrate your business' commitment to systematic pest management.
Say you go to a restaurant and notice that the "A" they earned during a health inspection is long-expired. Would you question the validity of that grade? Naturally, you would. Auditors will question your facility's pest management program if service reports aren't both recent and accurate. Service reports indicate the sources and causes of any instance of pests within your business, pointing out actionable items in a timely manner. These records should also include a list of approved pesticides, safety data sheets (SDS) and detailed reports of products used.
When it comes to pesticides, auditors call upon the government for verification. The EPA needs to approve pesticide use in any food, beverage, or drug processing facility. A detailed log of all pesticide usage in your facility is essential and should include the active ingredients, dates, times and sites of applications, quantities, methods, and targeted pests. Other required documents are detailed floor schematics showing where traps, bait stations, and glue boards are located, the original service contract, and the provider's liability insurance records. 
Eliminating The Stress Over Audits
Our business and commercial division handles over 220 third-party-audited clients. With thousands of audits and decades of experience, you won't find a more equipped pest management company than JP Pest Services in all of New England. We understand that every audit to your facility is a direct report on our capabilities, and we hold ourselves accountable for the high standards associated. Contact us today and let us help you take the stress out of audits.