Don't Let These Common Pests Affect Pharmaceutical Manufacturing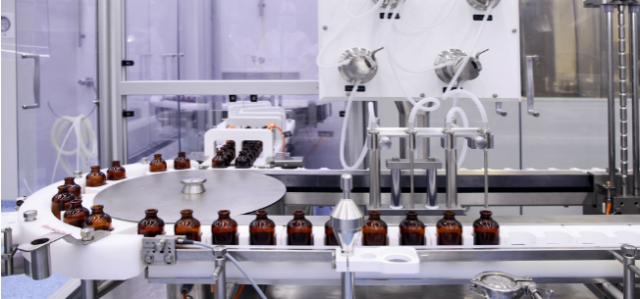 For professionals operating in the pharmaceutical industry, cleanliness is vital. Sterility in your production space crucial to avoiding contamination of laboratories, production rooms, storage spaces, and raw materials. Hygiene is of the utmost importance when it comes to producing a safe product. That's why a zero-tolerance approach to pests in a pharmaceutical production and manufacturing space is necessary.
But despite even the best preventative measures, plenty of pests still manage to make their way in, and when it comes to calling on a pest management professional, it's best to know exactly what you might be dealing with - and what you can work toward preventing. Here's a look at some of the drug industry's most persistent pests, and what you can do to stop them.
Flies
If you're operating with a production facility, chances are you may have or have had a fly issue. These winged invaders can be detrimental to your facility's cleanliness, spreading bacteria and even disease just about anywhere they land - a danger for pharmaceutical providers.
Common flying pests include Black Flies, Fruit Flies, Cluster Flies, and Bluebottle Flies, among other varieties. These pests are especially attracted to water and organic material and will congregate wherever they can find space. If you find flying pests in your facility, contact a pest management professional who can integrate pest control measures without compromising your output or quality.
Cockroaches
See scurrying flashes of brown or black racing underfoot? That may very well be signs of cockroaches making a home in your otherwise clean and sterile environment. This is bad news for any producer, since these crawling pests can spread germs to just about everything they touch.
The most effective way to get rid of cockroaches is to hit them where they're most vulnerable - the stomach. These invaders have likely come looking for food, and the best way to remove that temptation is to block their access. A pest management professional can inspect your facility and seal off any cracks or openings where cockroaches can enter, keeping your facility safe for another busy day.
Rodents
Scratching sounds in the walls, droppings around the floor, and bite-marks on wires and wooden bits - these are the tell-tale signs of mice and other rodents making a home out of your production facility, and they can spell serious trouble for producers.
Whether your rodent issue stems from an invasion of mice or rats, it's no good to let rodents hang around in your otherwise-stale environment. If you spot rodents settling in to make a home in your space, be sure to call a pest professional at once - because if there's one mouse in your space, there are probably more on the way.
Inventory Pests
If you have products stored in an inventory space, it's easy to think they might be safe where they are. But the longer pharmaceutical products are allowed to stay in one place undisturbed, the more likely inventory and pantry pests will look to make a home among your supply - and that can be a disastrous addition to any delivery your customers might receive.
Weevils, beetles, moths, and spider mites all have the tendency to settle in to dark, cool spaces to nest, and inventory rooms in pharmaceutical facilities make for the perfect environment for many of these pests to flourish. Because removing individual invaders without tainting your supply may be impossible, the best defense against these pests is proactive pest management. A pest management professional can help you implement a year-round protection program to keep pests out of your inventory and away from your facility for good.
Producing Products For People, Not Pests
Pharmaceutical facilities can be prime breeding grounds for disease-spreading pests of several shapes and sizes, and that makes keeping your space sterile supremely important. If you're struggling with pests in your production space or if you want to keep trouble from ever coming up, contact the professionals at JP Pest Services. We've been keeping food and drug facilities pest-free since 1925. Request a free consultation today.