How New England Battles Bed Bugs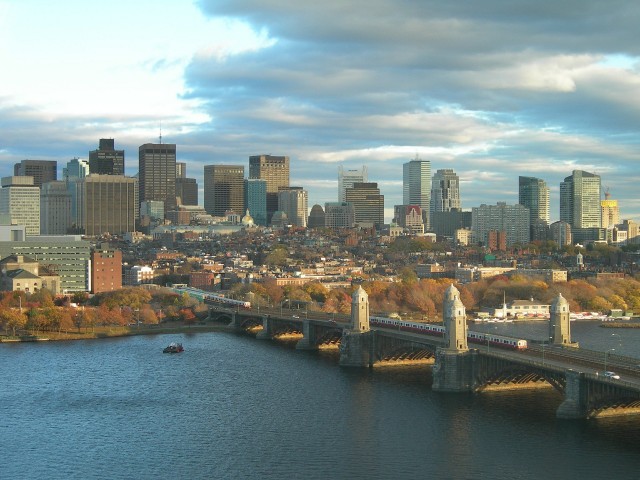 Here in New England, we deal with a lot of nature's challenges - from long, freezing winters to spring seasons with clouds of pollen miles wide. The one major challenge business owners are still struggling with, however, is bed bugs - and for too many in the northeast, bed bug infestations continue to pose a serious threat.
With major cities all across New England currently battling bed bug issues, it's worthwhile to take a look and better understand how some in the region are taking steps to prevent the spread of infestations long before their customers (and their businesses) truly start to suffer.
Here's a look at how some New England business owners are fighting back against bed bug infestations, and ways you too can keep your property protected against bed bugs all year long.
The Most Likely Bed Bug Hiding Spots
Regardless of what kind of business you may own or operate, certain common bed bug entry points pose particular threats to almost all businesses. Identifying these common entry points might just be the key to stopping bed bugs long before they ever reach your business - or worse, your customers.
Guests Bringing Bed Bugs With Them
For some businesses, including hotels, multi-family residences, and other commercial spaces, bed bugs are most likely to come to your door fairly directly - meaning they may be entering on the clothes, luggage, or other belongings of your guests themselves.
Global travel has made this method of bed bug travel even more prevalent, and businesses located on major travel routes - near airports, train stations, or in busy commercial centers - are most likely to deal with bed bug problems.
If your business relies on guests coming to stay at your property, your guests themselves may be the most likely carriers of bed bug, meaning it's critical to keep a close watch on your spaces to identify when, where, and how bed bugs made their first entry onto your property as quickly as possible.
Bed Bugs Hidden In Old Furniture
Another common method for bed bugs to make their way onto your property is through furniture, linens, and other cloth-based decorations.
Whether you're a hotel looking to outfit rooms or a standard office looking to add new chairs, drapes, or other decorations to your space, it's important to source correctly. Old or used furniture can be significantly more likely to contain bed bugs or their eggs, and once a single infested piece makes its way inside bed bugs can spread rapidly to affect other areas in your business.
If possible, consider only adding new furniture to your space, or at least thoroughly vet your furniture and linen purchases to ensure they are coming from reliable suppliers with no history of bed bug issues before adding any potential carriers to your business space.
If you're operating a residential facility or a housing complex, be sure to communicate regularly with tenants or guests about how to best keep bed bugs from taking root in your property. It always helps to reiterate the dangers of bringing used furniture into private areas, as pieces like old mattresses or couches can be prime methods for bed bugs to get inside and start spreading.
What To Do If You Discover Bed Bugs
For many businesses, even the first sign of bed bugs can do serious damage to your reputation, and leave a mark on your history that can take years to remove. That's why it's absolutely critical to keep a close eye out for signs of bed bugs on a regular basis, and to act immediately to remediate the situation before it gets any worse (and draws more attention).
First, Quarantine The Area
If you've identified bed bugs on your property, it's hugely important to do everything possible to keep them from spreading further than they already have. That means taking quick steps to seal off infected areas, and to prevent any chance that bed bugs can continue to move into unaffected areas.
By circling in on where bed bugs are currently located, business owners can also better understand where that initial entry point may be, and how bed bugs even got into your space in the first place. This can be helpful in determining weaknesses in your existing bed bug prevention strategy moving forward.
For now, however, blocking off this area gives your pest professional a specific spot to start treatment, as well as a clear indication of where the bed bug infestation is centered.
Next, Start Your Bed Bug Elimination
Once you and your bed bug professional have identified the source of the infestation, it's time to start elimination treatment - a job best left to a professional who will get the job done right, completely, the first time around.
That's because a bed bug infestation can be extremely difficult to remove fully - and even a single bed bug can quickly lead to a resurgence of the infestation if each and every individual is not eliminated.
Some of the most common types of professional bed bug elimination tactics include:
Heat Treatment for Bed Bugs
One of the most successful methods of complete bed bug elimination is heat treatment, which raises the temperature within the affected area to temperatures lethal for bed bugs and their eggs (120-135 degrees F) without causing damage to your property.
Heat treatment is particularly effective because it can reach every last inch of the affected area, leaving no individual bed bugs left to repopulate the infestation once your pest management professional packs up for the day.
Liquid Treatment for Bed Bugs
While heat treatment may be the gold standard for bed bug elimination, liquid treatment often proves a highly useful second-layer to an effective eradication strategy. Liquid treatment utilizes a trusted liquid application of heat-activated chemicals, which can help double the damage to bed bugs when combined with heat treatment.
This one-two combination of elimination tactics can be highly reliable for completely eliminating bed bugs in particularly difficult infestation situations.
Tips For Keeping Bed Bugs Out Of Your Business
Eliminating bed bugs from your business is only one part of any good bed bug removal strategy. The other: effectively keeping bed bugs from returning to your business after your initial treatment is completed.
Active Monitoring for Bed Bugs
A major part of bed bug elimination is keeping bed bugs from re-establishing an infestation once treatment is over - and Active Monitoring may be the best method for doing just that.
At JP Pest, we recommend a robust mix of Active Monitoring tools, including mattress encasements to help keep bed bugs from nesting in their favorite spot in residential areas. We also utilize Active Monitors, or small plastic cups placed around the legs of chairs, couches, and other furniture which allow bed bugs to climb in but not out.
Together, these systems can provide unparalleled early detection to catch bed bugs long before they come back to infest your business or property.
Keep Tenants and Residents Informed
Another major aspect of bed bug prevention is making sure those individuals utilizing your business space are well-informed and educated on the best methods for preventing another infestation.
For owners of hotels, multi-residential properties, and other residential buildings, this can mean posting clear guidelines on how bed bugs find their way into buildings, as well as a standard procedure as to what to do if bed bugs are identified. Keeping a high level of trust and communication between yourself and your tenants is critical to addressing infestations as soon as they appear.
Work With An Experienced Bed Bug Professional
Bed bugs are absolutely not a "Do-It-Yourself" pest. Even experienced business owners know that bed bug elimination is a difficult task, and that missing even one individual bed bug can lead right back to a full-fledged infestation. That's why it's always a good idea to work with an experienced bed bug professional, who can bring an expert eye and the right tools to the job to make sure your property is clear right down to the last bed bug (and their eggs).
At JP Pest, we work with our clients to craft a seasonal, long-term, and recurring strategy for bed bug prevention and elimination. By combining the latest in bed bug removal techniques with an expert eye at possible weak points on your property, we can help develop a strategy sure to protect your property, your tenants, and your visitors all year round. Plus, we offer a 30-Day "No Bugs, No Bites" guarantee to give you peace of mind before, during, and after the elimination process.
New Englanders Know: Bed Bugs Are Serious Business
Whether you're a New England business owner who has dealt with a bed bug infestation in the past or simply a concerned professional interested in keeping bed bugs out in the future, this is one pest not worth taking on alone.
If you're looking for a partner to keep your commercial property bed bug-free, get in touch with our JP Pest Services bed bug removal professionals today - we'll help you develop a strategy to keep bed bugs out of your business and away from your customers that you can count on.