How We Deliver Customer Peace of Mind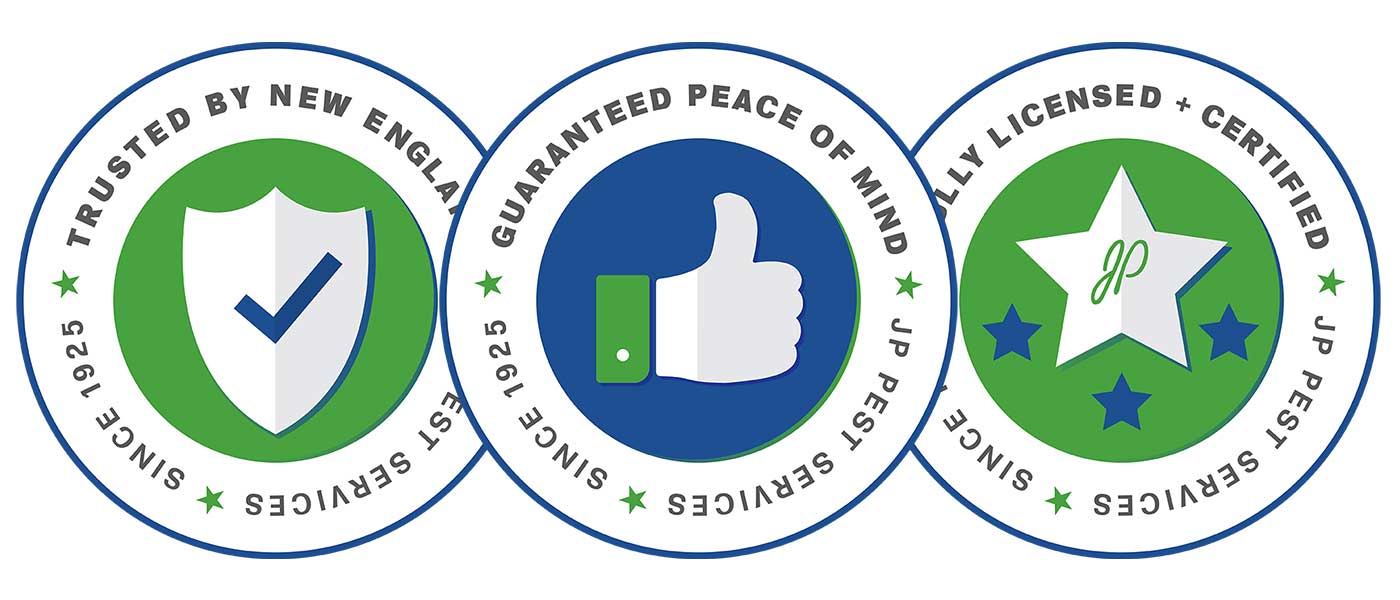 Merriam-Webster defines Peace of Mind as a feeling of being safe or protected. At JP Pest Services, the concept of peace of mind, as it applies to our customers, has far greater meaning to us. Our desire to provide customer peace of mind wraps around all we do at every level of the business. From the moment new colleagues join the JP Team, we train them on this peace of mind concept. However, getting this concept embodied requires team and individual learning and commitment.
Great People. Great Value. Great Results.
Everything we do is highly dependent on the daily mindset of our people and them maintaining consistently exceptional performances and behaviors throughout the day. Our service professionals must be on top of their game during each stop in their busy schedules despite the challenges and obstacles they face including weather, traffic, and intense tasks. At JP, we believe that our brand reputation is only as good as our weakest link. Our support managers are tasked to develop their assigned teams into seasoned and knowledgeable professionals.
Success begins with having the right people on the team, seated in the right positions, wielding all tools and expertise required to exceed customer expectations. JP is fortunate in this regard because we have assembled a large team of knowledgeable professionals at all levels who want to help customers solve complex pest scenarios, and in doing so, customer peace of mind begins to set in. Our team's collective abilities to get the job done right, regardless of the challenges presented, earns customer confidence and loyalty.
Greater Purpose:
At JP, our greater purpose is Protecting People. Enhancing Lives. Every person in our organization has a role in making sure that our frontline colleagues have what they need and what it takes to provide exceptional services that protect people from destructive, damaging, and dangerous pest species. Customer and colleague safety tops our agenda. We are all about safe operations and the prevention of accidents and incidents before proceeding with pest services. JP invests heavily in the best safety training and equipment available for our staff. This focus also ensures responsible and safe operations in and around your property.
I have been so beyond pleased with the service and help from my technicians and all they have done at my home to help me with the rat activity. I am very comfortable knowing that they are helping with this issue. – Debbie P.
Health Concern Reality; Not Scare Tactics:
Our highly trained and expert service staff protect the health of many customers every day from pests that contaminate food, sting, bite, and feed on the blood of humans or pets. Blood-feeders can transmit serious human diseases such as Lyme disease, West Nile Fever, EEE (eastern equine encephalitis), Powassan virus, etc. Non blood-feeders can spread salmonella, E. coli, dysentery, diarrhea, and other enteric diseases. Some of the more serious public health pests include mice, rats, hornets, wasps, spiders, mites, fleas, bed bugs, cockroaches, filth flies, mosquitoes, and ticks. Stinging insects like bees, wasps, and hornets kill more people in the United States than do poisonous snakes. If an encounter with stinging insects isn't fatal, which it is usually not, the attacks can be painful and dangerous, especially in the panicked manner most people react to the attack. Fear, panic, and anxiety of bees, wasps, and hornets will remain with most sting victims for the rest of their lives.
Mosquitoes and ticks are the most serious public health pests we deal with in the United States. Their blood-feeding habits endanger human, pet, and livestock health. These pests aren't just biting nuisances, they harbor serious and deadly pathogens within their bodies including Lyme disease, West Nile Fever, Rocky Mounted Spotted Fever, Powassan virus, dog heartworm, and many other human and animal pathogens and parasites.
When mosquitoes and ticks seek a bloodmeal and bite, feeding involves drinking host blood and passing pathogens into the host's blood system either through regurgitation of gut contents (ticks), or injection of saliva (mosquitoes). If pathogens are transmitted to the host, (depending on the pathogens involved), disease symptoms can begin to appear within days. In some cases, these diseases can be fatal or debilitating. Lyme disease impacts over 300,000 humans per year in the US, and unfortunately, New England states top the charts with Lyme disease cases.
Protection Promise:
The goal of every JP Pest colleague is to provide a service that will protect you and your family from the harmful effects of pest infestations. We understand that customers expect our experts to solve their pest issues quickly and efficiently, every time, and we share that desire. JP's initial and ongoing training investments ensure that the professionals we send to your property, whether commercial businesses or homes, will provide a comprehensive service experience. We will conduct a thorough inspection, take an integrated pest management (IPM) approach, mitigate pest activity, document conducive pest conditions (to help you help us keep pests out), communicate all critical information, and follow up until the issue is resolved.
My last tech was absolutely phenomenal. I thought he would just go around and do a quick check, but he was extremely thorough with everything and really went above and beyond what I was expecting! – Mr. Amthor
Key Components of JP Peace of Mind:
Safety is Our First Priority
Guaranteed Results
Unlimited Callback Services
Integrated Pest Management (IPM) Practitioners
Use of EPA Reduced Risk Materials
Use Most Advanced Equipment and Industry Technology
Thorough Inspections Leading to Customized Solutions
Exceptional "Local & Live" Customer Care Specialists to Answer Your Calls
Worry-Free Pest Solutions Protecting Property in All Seasons
Our professional Customer Service Team is live and local, and ready to assist in resolving your pest issues, scheduling, billing, or any other business concern. JP is ready to serve! You can call us at 800-222-2908, email customerservice@jppestservices.com or chat with us on our website jppestservices.com.