Open the Patio Up to Guests, Not Mosquitoes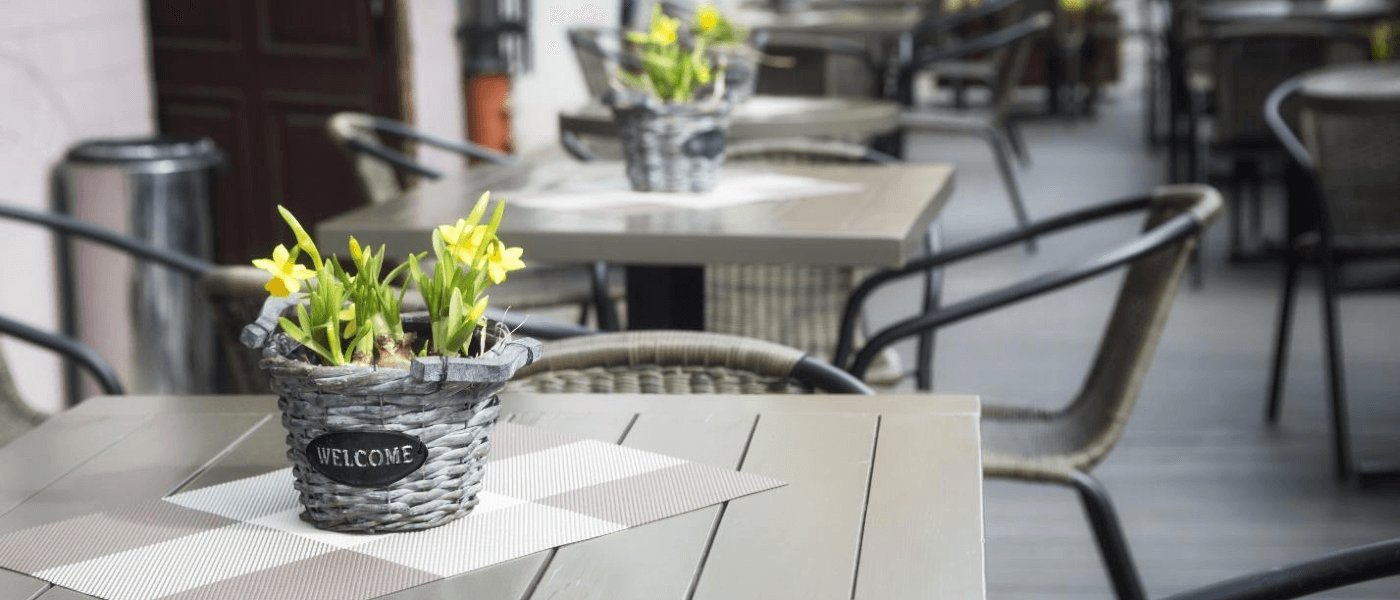 As the cold days of winter recede into memory, both restaurants and the foodies who frequent them have a reason to rejoice: Springtime's longer days and warmer weather mean that patio dining are opening back up at eateries throughout New England. But the return of outdoor dining also means that it's time once again to keep an eye out for those unpaying customers looking to dine-and-dash their way to a free meal.
No, we're not talking about human freeloaders -- there's another type of guest that's even harder to keep out: mosquitoes. 
The World's Deadliest Animal
Mosquitoes are so common in the warmer months that it's easy to forget how dangerous and destructive their species are. Almost half of the world's population is at risk for contracting Dengue fever thanks to mosquitoes, and they also spread yellow fever, chikungunya, West Nile virus and Rift Valley fever. 
And it doesn't end there; the list of bacteria transmitted by mosquitoes goes on and on. Many of their associated diseases are a leading cause of permanent disability across the globe, and some are even deadly to people of all ages.
Beyond just health concerns, mosquitoes are bad for business overall. They're incredibly hard to get rid of, and nothing can ruin a restaurant's reputation faster than being known as a place where pests share the dining room with patrons.
A Special Challenge for Restauranteurs
The unique difficulty mosquitoes pose for restaurant owners and staff, however, is that sometimes the cure is almost as bad as the problem itself. Some restaurants choose to install bug zappers to help curb their mosquito problem, but that often puts an unsightly trap in the plain sight of diners who'd probably prefer a different kind of ambiance.
Installing fans in both the kitchen and dining areas is an effective way of deterring mosquitoes, who aren't very fond of chaotic wind currents, but diners aren't necessarily any fonder of having their hair blown about as they're trying to enjoy a meal.
There's a whole cottage industry of pest control products that specifically target mosquitoes -- options like mosquito dunks, which float in standing water and discourage mosquitoes from laying eggs, and citronella tiki torch fuel, which may or may not actually be effective (but can definitely overpower the smells and tastes diners come to your restaurant to enjoy, also a huge "foodie" turn-off).
We'll Stay in Our Lane So You Can Focus on Yours
If you're running a business, especially one with the health and safety concerns of a restaurant, it's crucial that you leave pest control to the professionals. We'll make you a deal: when we service your restaurant, we'll stay out of the kitchen (except to treat it, of course) and let you focus on the cooking. 
All you'll need to do then is to trust us to manage your pest control. We'll make sure the mosquitoes and other pests stay far away and you won't have to keep any unsightly pest control equipment on site for guests to see. We guarantee we'll knock down your mosquito problem by at least 90%, so you can focus on what you do best -- preparing delicious (and profitable!) food.
Keep your tables reserved for your paying guests this summer. Contact us today to schedule a free on-site consultation with your local service planner.