Pests Thrive During Hard Economic Times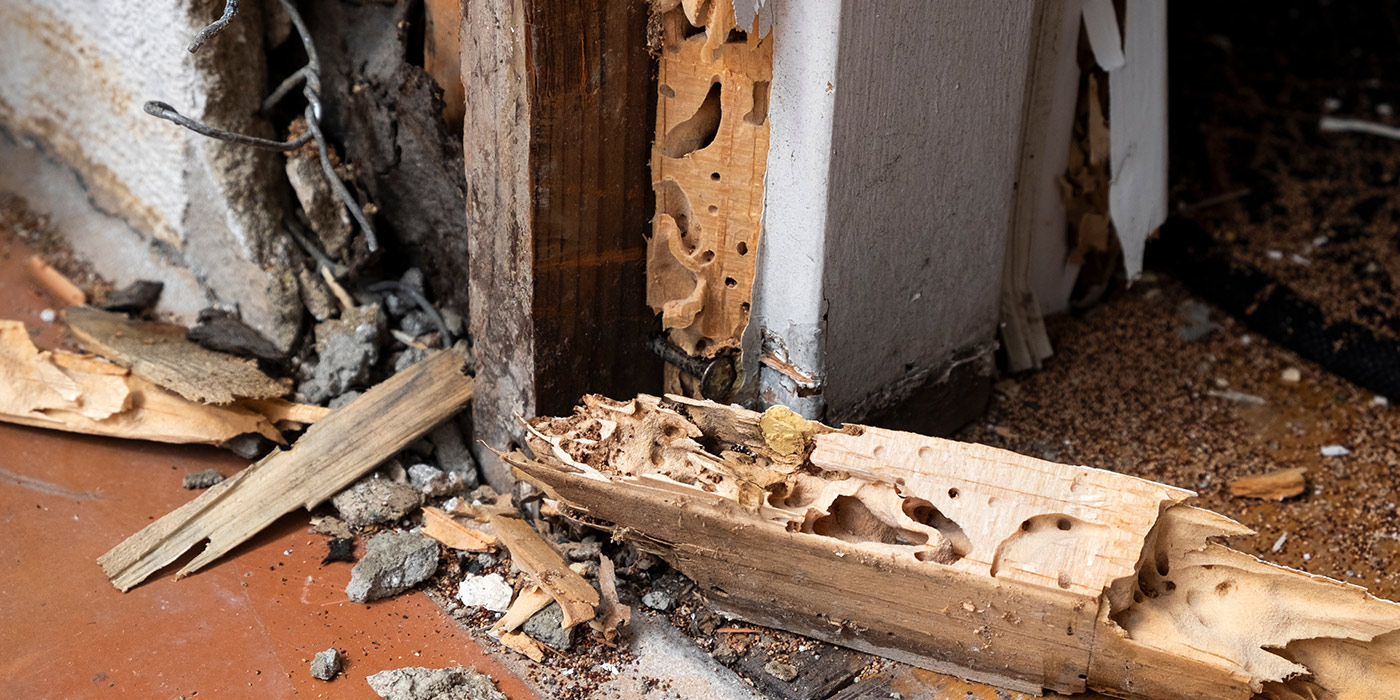 American consumers are experiencing the highest inflation rates since 1982. No one is immune from these rising inflationary costs including businesses, and especially the service industry. The pest control industry is no exception to the negative impact of this economic downturn from the cost of materials we use, to the cost of fuel and labor required to service accounts. Operating a fleet of vehicles in these times is exponentially more expensive than it was two years ago because of the high price of fuel and major increases in mechanic services and parts.
During tough financial times, consumers have a tendency or need to trim their expenses. The first things to go on hold, or get cancelled, tend to be things consumers deem as non-essential purchases, and in some cases these purchases include pest and lawn services. There is a strong belief that these services are easily replace by DIY or a cheaper service company. So, what's the real risk in either of these options that a consumer of services can pursue?
Before cancelling pest control services, ask yourself one question: Would I invest hundreds to save thousands of dollars?
Most people would answer a resounding "yes" to this question. We invest our money or gamble it away in many ways including savings accounts, 401ks, stocks, lottery, and casinos. These investments or chances are all about risk, some low and some high. The largest investments most people own include their homes and vehicles. Another area to consider in this risk equation is your health, and the health of family, pets, and livestock. There is no greater investment than that of protecting the health of your family.
Most professionally trained pest experts will focus their attention on the pests that cause harm to your home, health, mental well-being, food, and other property investments. All pest control companies are not alike, and do not provide the same value for your money. Their commitments to training, professionalism, equipment, research, and technology are not all the same.
At JP Pest Services, our greater purpose is "Protecting People. Enhancing Lives." Our people, at all levels, are driven to be recognized as the Benchmark for Service Professionalism (JP's Vision). Validation of this vision quest comes from our many customers who go out of their way to compliment the service they received from our professional staff, even when they cancel services due to financial constraints.
JP Pest took care of a major mouse infestation in our new home. They were thorough and extremely friendly. It's definitely worth the money for the peace of mind we were given!
We used JP Pest Services a few years ago and were very pleased. So it was a no-brainer who to call when the tiny ants came marching back into our kitchen this year. The ants disappeared within a couple days after treatment and have not returned.
We've used JP Pest Services for our previous house and current one. The office support staff and the technicians who come out to provide inspection and prevention services are always extremely knowledgeable and helpful.
Your JP Pest Home Protection Program guards your home from a host of pests. This is how JP professionals solve and prevent pest infestations, give you peace of mind, and protect your investment. The average cost of a Home Protection Plan is a few hundred dollars. In comparison, a mouse that harbors inside your garage for the winter and gnaws on your vehicle's wire harness, urinates all over the interior, and mines seat cushion material for nesting will cost you thousands of dollars in repairs. Aside from the damage they cause to vehicles, mice will destroy all kinds of stored materials by contaminating them with urine and feces. They will gnaw on almost everything and in the process damage or destroy many items. Replacing damaged and destroyed belongings can be very costly, but the mental anguish of dealing with these losses can be enormous. Rodent control is not an easy DIY endeavor, and most consumers will spend lots of time and money in their attempts only to require professional help in the end.
Termite Protection Plans, when managed by a reputable and fully insured company, can save you tens of thousands of dollars on future structural and cosmetic damage to your home. Termites and their activities are difficult to discover without experience and harder still to effectively control. DIY consumers often pay a heavy price when their home treatments fail. Subterranean termites, the common type in New England, are highly cryptic, social insects that live in highly concealed nests below the frost zone of soils. No so-called expert can determine their exact location or how many colonies are attacking your home.
An effective termite control program requires high-trained professionals backed by leading industry entomologists with access to the latest science and technology. At JP, we employ staff entomologists and board-certified entomologists to provide the training our field specialists receive. The key to an effective termite control program lies in the ability of the inspector and the thoroughness of their inspection, pest identification, knowledge of infestation evidence, and understanding the best materials to use and where to place them for maximum control.
As stated earlier, your health and the health of your family is a concern we at JP Pest Services share. JP's Mosquito and Tick Program is designed to protect your family from biting pests that need your blood to survive and reproduce. Your pet's blood is an acceptable substitute meal for them as well. Mosquitoes and ticks are disease vectors and while mosquito-borne diseases may be rare in New England, it does occur with deadly or debilitating consequences. Don't take chances with your or your family's health.
With ticks, it is a different story, and the potential for infection with a tick-borne disease after a bite is much greater than with mosquitoes. Lyme disease is prevalent in New England and constantly rising as the medical community becomes aware of its many and varied symptoms. Blood tests have also vastly improved Lyme and other tick-borne disease detection.
The big culprit in our area is the deer tick, a.k.a. blacklegged tick. The density of deer ticks in our area is directly linked to populations of deer and mice near your home. So, making your property less attractive to deer and mice through a combination of tactics including mouse population reduction efforts will lessen your family's chances of a tick-borne disease infection. Unfortunately, ticks are widespread in New England. Therefore, you must take other tick bite precautious like the clothing you choose to wear, tick checks, and the use of repellents. Effective DIY mosquito and tick control is not easy and, without knowledge and experience, is likely to fail.
While we understand the need to conserve finances during hard economic times, the immediate savings gained by stopping professional pest services might cost you thousands of dollars and unnecessary mental anguish when and if a new pest invader enters your home. In Ben Franklin's words of wisdom: "An ounce of prevention is worth a pound of cure." Pest control programs, serviced by highly trained professionals, will prevent future and major infestations that may cause harm to you, your family, and your home. Contact JP Pest Services for more ways we can help you protect your health and financial well-being.