The Most Common Pest Issues in Audited Facilities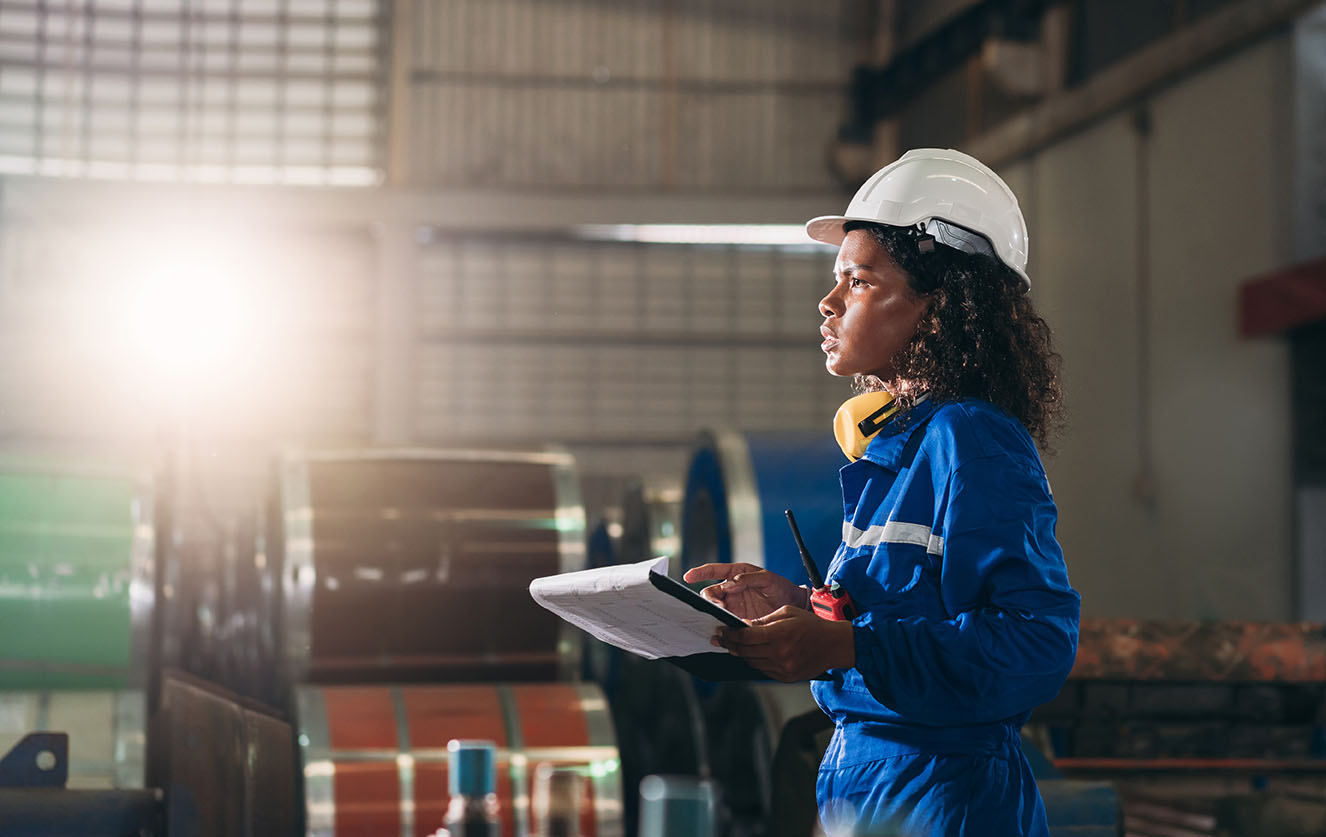 For commercial businesses, pest problems can create an array of issues, from contaminating and destroying surfaces and products to creating media and public relations issues and more. All of this can have a significant impact on your brand reputation.
But for some special types of businesses, pest problems can pose more complex problems. Agricultural and farming operations, food and beverage processing and packaging facilities, warehousing and logistics, and pharmaceutical manufacturers and packagers all face an array of regulatory and third-party audits, dependent on their industry, specific products, the regulations they face, and the customers they serve. These audits can put them under even more scrutiny than other businesses. Pest activity, and in many cases the mere evidence of it, can put one of these operations at risk for production line shutdowns, facility closures, fines, and more.
Why are pests a risk in audited facilities?
Why are pests such a problem for these types of audited facilities? Many of the pests that attempt to feed on food are considered vectors of disease, meaning that they carry and can easily spread pathogens that are capable of causing illness among humans. Others have the potential to destroy large amounts of food products.
Rodents such as rats and mice can carry bacteria and parasites known to cause foodborne illness, such as E. coli, Salmonella, and Cryptosporidium. These pests can shed these bacteria in their feces. They can also spread harmful pathogens in their feces, urine, and saliva that can be transmitted to people if they are bitten or breathe in aerosolized particles that can become airborne when excrement dries, leading to dangerous respiratory diseases such as Hantavirus. Rodents can also cause lymphocytic choriomeningitis and bubonic plague.
Flies are another major cause for concern in food facilities. According to the World Health Organization, common fly species such as the house fly, bottle fly, blow fly, and flesh fly can cause as many as 65 diseases in humans. These species commonly feed on or land on rotting or decaying materials to lay eggs, such as animal feces, animal carcasses, trash, and more. Pathogens from these sources stick to flies' legs, feet, and even wings and are then transmitted to new surfaces when they land.
Cockroaches are another primary cause of concern for facilities facing audits. Often associated with filth, cockroaches can carry and spread many bacteria and pathogens associated with foodborne disease, including E. coli, Staphylococcus, Salmonella, Shigella, and more. While German cockroaches are the most likely to be a problem, large cockroach species, such as American cockroaches can also create issues. The latter's large size makes them easily seen and can cause disruption.
Birds can also be a risk in these environments. Birds, their droppings, and feathers are also efficient vectors of more than 60 diseases that can be harmful to humans. Like rodents, common pest birds such as pigeons, sparrows, starlings, crows, and more can harbor pathogens that cause foodborne diseases, such as Salmonella and E. coli, shedding them in their droppings. Their droppings can also create conditions for the growth of fungus, which can then cause histoplasmosis, a dangerous respiratory disease that can have lifelong ramifications.
Other pests, such as stored product insects, can destroy large amounts of food products. Stored product insects infest grains, flours, seeds, nuts, chocolate, and other dry products. This group of pests includes certain types of moths and their larva, beetles, weevils, and more. While these pests are not efficient vectors of disease, their presence in food products is likely to be disturbing to people and cause for concern.
While these are some of the more common pests likely to affect audited facilities, any pest issue can be cause for concern and be a sign of more serious conditions. For those reasons, inspectors and auditors will be quick to note pest concerns, which can spell trouble for these facilities.
The advent of the Food Safety Modernization Act and pests
As food safety has become an even greater concern in modern times, in 2011, the U.S. Congress passed the Food Safety Modernization Act (FSMA), a further effort to help protect the safety of a growing global supply chain.
Under FSMA, which is overseen by the U.S. Food and Drug Administration (FDA). audited facilities are required to have a Hazard Analysis Risk-Based Preventive Control (HARPC) food safety plan in place. The tenets of HARPC are that preventive controls are based on science and risk for each unique operation. This means that individual facilities must evaluate their unique risks, identify and implement controls to reduce or eliminate them, verify that those controls are adequate, and perform corrective actions to maintain the preventive controls as needed. In addition, facilities must have written plans that document all of this.
In addition, FSMA expanded the areas where preventive controls must be in place. This is especially pertinent to pest management. Prior to FSMA, preventive controls for pest management were focused on "processing areas." Under FSMA, "manufacturing, processing, packing and holding areas" must have pest management preventive controls in place.
Another result of FSMA's enactment is that the FDA has even greater power to enforce the law. Prior to FSMA, there had to be "evidence that food presents a serious adverse health consequence" for it to be held from the public in administrative detention. Under FSMA, there now only needs to be "reasonable belief that food is adulterated or misbranded" for administrative detention to be enforced. This is, again, especially pertinent to pests. Whereas before FSMA an inspector may have had to have documented evidence of pest activity, now he or she may be able to take action based on conditions conducive to pest activity being present or the assumption that pest activity may be present if preventive controls are not adequate.
This same greater latitude also applies to the suspension of a facility's registration, giving the FDA the power to effectively stop production at any facility if "reasonable probability that a food or product will cause serious adverse health consequences" exists.
What are the top pests in these facilities?
All of this gives food production, pharmaceutical, packaging, and warehousing and logistics facilities a great deal to consider when thinking about their pest management plans. So where should you focus your energies?
First, focus on your facility's unique pest risks. Your geographic location, environmental conditions, structural integrity, the products you produce, and even neighboring properties may all influence which pest pressures your facility faces. It's important to understand what pests are likely to be the most risk for you and implement plans to prevent them. That's where having a dedicated, professional pest management partner like JP Pest Services is critical. With decades of experience working with audited facilities, we understand businesses like yours and have dealt with just about every pest problem imaginable.
Next, consider what facilities similar to yours have faced. We analyzed data from more than 1 million pest management services conducted in 2021 at audited facilities, including food and beverage processors, warehousing and logistics facilities, and pharmaceutical operations, to identify the most commonly serviced pests. Knowing that these are the top pest concerns, you can ensure that you have a plan of action in place to deal with these pests.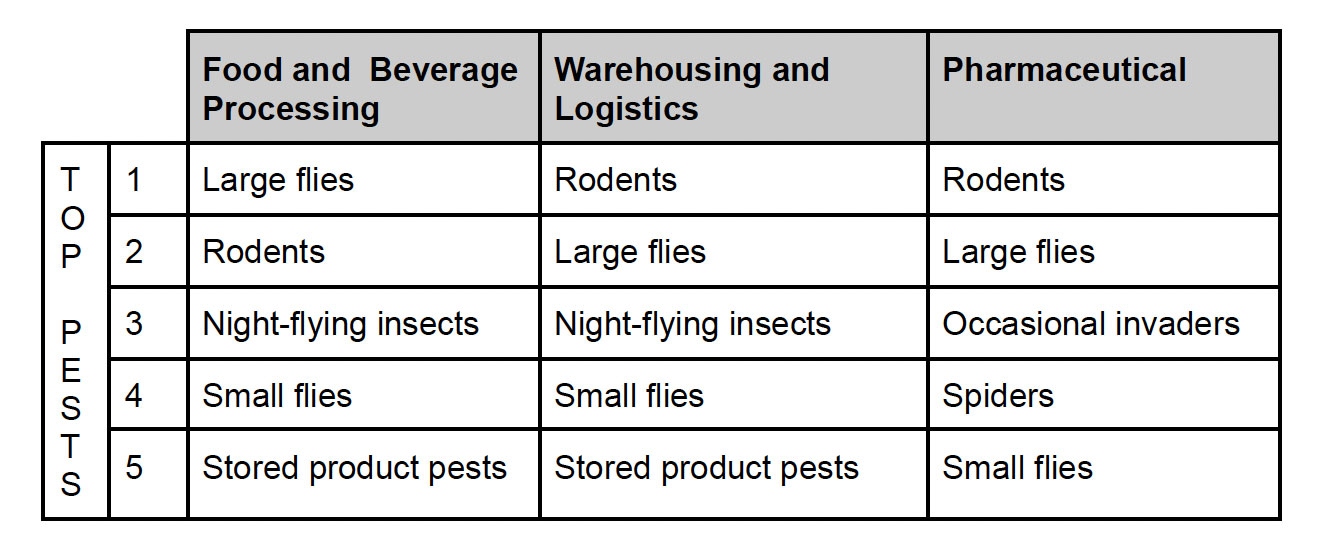 The importance of documentation in audited facilities
Another critical area of focus for your facility should be documentation. Auditors, whether from regulatory bodies such as the FDA or USDA, or third-party auditors like SQF, AIB, BRC, or others, will ask to review documentation during an audit. Thorough and detailed documentation can prevent questions and demonstrate that your facility is taking the needed action to prevent pest activity.
In addition to having a documented HARPC program, the pest management documentation that an auditor may want to see includes, but is not limited to:
A signed pest management contract
Insurance and licensing records for any pest management company of record
Proof of successful completion of verifiable food facility pest management training and exam for each technician servicing the facility
Proof of technician licensing
Facility device maps
Trending analysis charts and graphs
Pest sighting logs
Pest management service records
Records of any pest control products used
Labels and Safety Data Sheets (SDS) for any products used
Pest management service records
Record of annual quality assurance review of program by pest management company or responsible party.
Partner with JP Pest Services
Successfully implementing a pest management program at an audited facility requires the expertise to not just understand pests, but also these strict requirements. With over 90 years of experience in working with audited facilities, JP Pest Services understands the regulatory, documentation, and service requirements your business faces.
We would be delighted to work with your facility. For a free inspection, contact us online or call us today at 800-222-2908.