The Nice List: Make Sure Your College Students Aren't Bringing Home Bed Bugs For Winter Break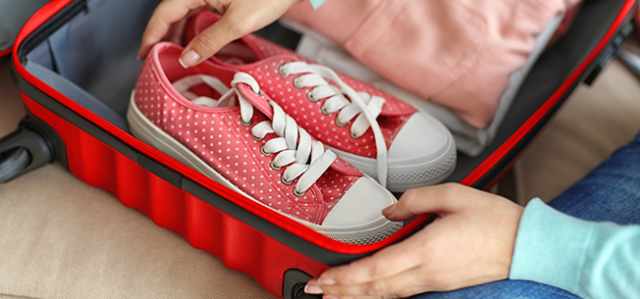 It's almost gift-giving season! For parents of college students, this season generally means that they'll be getting collegiate apparel, stickers, and stuffed versions of various school mascots. Though stuffed Black Bears from the University of Maine or Wildcats from the University of New Hampshire may be welcomed newcomers to the family, there is one school mascot lurking in dorm rooms that nobody should be bringing home for break.
The mad rush home is upon us. When the weight of final exams and presentations finally lifts off of their shoulders, most college students have tires on the road before they even check their final grades. Tossing everything haphazardly for a multi-week stay back home into bags is not only the best way to forget something, it's also the best way to give the gift of bed bugs for the holidays. We urge you to talk to your students before they come home. If there's one thing you should be asking for this holiday season, it's for students to read up on this subject before making the trip back.
Bed Bugs Prefer To Live Off-Campus
Freedom! It is common for students to live off-campus, especially when campuses are set in large urban areas. While these students can avoid the unkempt hallways and rooms of underclassmen, there is still a very pertinent threat of bed bugs. As college campuses are essentially microcosms of city landscapes, it's safe to assume that a bed bug problem in a dorm is significantly increased when it comes to the real thing.
Just ask the city of Boston, a metro area encompassing over 50 colleges and universities, which has had almost 2,000 bed bug complaints filed since 2012. Allston, a popular neighborhood for college students, is notorious for its proliferation of bed bugs via the "Allston Christmas" swap.
The Real Traffic To Worry About
The problem in Allston, and other similar urban areas, is the college population. It is because of college students, but it is not at the fault of college students. Both dorms and off-campus apartments have the same common denominator that attracts bed bug infestations: frequent move-ins and move-outs.
Semesters start with new tenants or dormers, end, and then start again with a new crop of students. Between the frequent change of residences and tendencies to have friends coming in and out often, bed bugs can hitch a ride into a new home in any number of ways.
Packing in Plastic & Other Tips
What is every student's favorite gift to bring home for parents? Laundry. While you may appreciate their need for parental help, their laundry could bring home much more than odor. It is generally best practice to seal dirty laundry (or all laundry as a precaution) in plastic garbage bags. Dissolvable laundry bags even allow you to throw the entire bag into the washing machine.
The most important tip we can suggest is that your student shouldn't immediately bring their belongings into the house. The best option, if possible, is to take the necessary time to go through everything and inspect it for bed bugs. A garage or outdoor shed provides the perfect venue for a home entrance inspection.
Worried About Bed Bugs?
Even your best efforts may not prevent bed bugs from finding their way inside. Despite careful preventive measures, these sneaky pests often make their way home for the holidays. If you find yourself with a bed bug issue this holiday season, contact us for a free residential estimate. We have the equipment, experience, and training necessary to completely eradicate your least desirable gift this year. Cheers to a happier holiday!