What Do Turkeys Have to Do with Pest Control?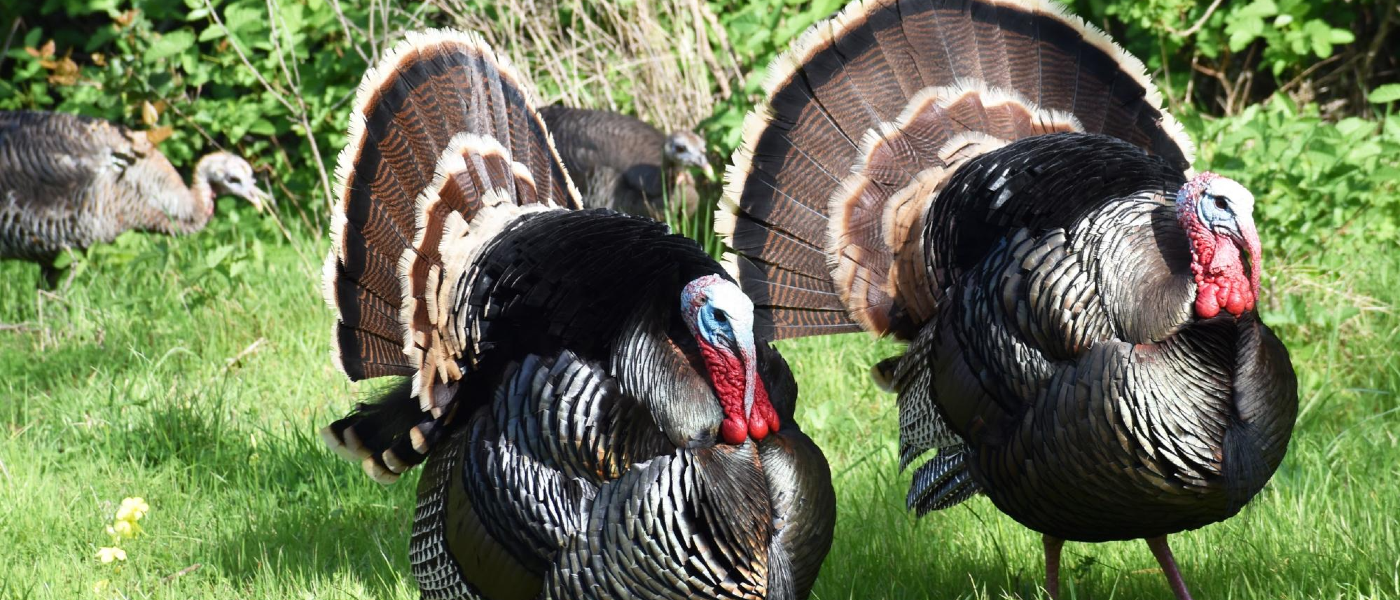 This Thanksgiving, we'd like to add to our gratitude list one of the unsung heroes of pest control – the humble turkey. Wild turkeys are an unexpected key player in local pest control efforts thanks to their diet, nearly a third of which is made up of insects. That includes some of humankind's biggest nuisances: stink bugs, spiders and ticks. In fact, wild turkeys can eat as many as 200 ticks per day.
The rest of their diet is made up of leaves, grass, fruits, nuts and seeds -- acorns are a particular favorite. That means wild turkeys compete with mice, squirrels and chipmunks for similar food sources, often beating rodents to the punch, which helps bring down those pest populations as well.
One of the Founding Fathers most grateful to the fowl was Benjamin Franklin, who went so far as to nominate the wild turkey for our national bird in 1782 (imagine what the US presidential seal would look like with a turkey instead of a bald eagle). 
Another fun fact: Turkeys often sleep up in the trees at night to protect themselves from predators.
To salute this honorary pest control pro, here are 16 more weird and wonderful facts about turkeys you probably didn't know:
Now that we've shared with you more facts about turkeys than you probably ever cared to know, you can, at the very least, introduce some turkey tidbits to any guests who gather around this year's Thanksgiving table. Don't forget -- while they might not be the brightest birds, they should certainly be prized for their pest control prowess. 

Prefer to enjoy Thanksgiving dinner and leave the pest management to the pros? Check out how we can protect your home inside and out from dozens of common household pests.