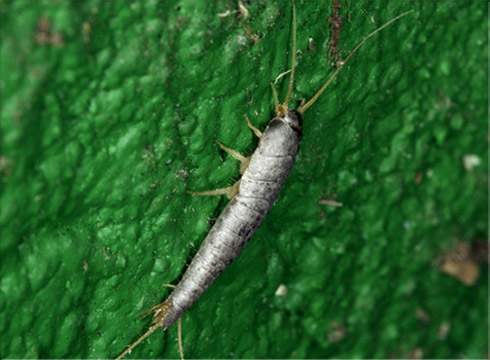 About The Pest
This insect gets its name from its silvery, metallic appearance and fish-like shape and movements. Silverfish have no wings, but are able to run very fast. They hide from humans, so any damage they cause can go unnoticed. Silverfish tend to feed on paper items, glue, linen cloth, and food items, such as flour and rolled oats. Silverfish can live up to one year without food, but require high humidity environments – they are often found in bathrooms, basements, and attics of a home. They are nocturnal insects, that are quick movers. While silverfish are mainly a nuisance pest, they can contaminate food and damage paper goods such as wallpaper and books.
Seasonality
Silverfish are pests that remain active throughout the entire year.
Species
Family Lepismatidae
Season
Spring, Summer, Autumn, Winter
Size
1/2-3/4″
Region
Throughout the U.S.
Browse Other Pests