Tips To Help Apartment Tenants Prevent The Spread Of Pests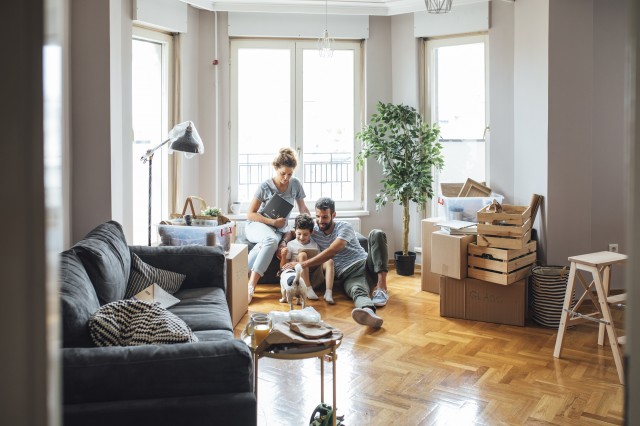 For apartment building owners and landlords looking to keep pests from invading tenants' living spaces, keeping a close watch on your property can be hugely important.
But while it might be tempting to direct all of your efforts toward your building's infrastructure, it's important to remember that your tenants can also be a prime vector for pest infestations - and that it's critical to keep them informed and on-board with pest prevention from day one.
Here are five key tips for apartment owners in search of strategies to keep residents cooperative with your pest prevention efforts, helping your apartment building stay pest-free regardless of the season.
1. Keep Everyone Informed On Proper IPM
Whole standard pest prevention removal may be fine for homeowners or owners of small businesses, multi-family and apartment building owners often need to rely on proactive Integrated Pest Management (IPM) to keep their properties pest free.
But implementing IPM properly means keeping tenants properly informed as well - and that's a step not worth skipping.
True IPM for apartment buildings must be a team effort, with residents, cleaning staff, and the apartment owner all acting in coordination to prevent the spread of pests.
Simple, informal training sessions can help give tenants a better picture of proper pest prevention techniques from a holistic viewpoint as well as specific actions, and can help to encourage communication to stop pest problems before they spread out of control. In many cases, your experienced pest professional can provide strategies to better spread the IPM message to those residents most in need of some education.
2. Encourage Proper Cleanliness & Waste Disposal
As would be part of any good pest prevention strategy, proper waste disposal is absolutely critical to preventing the spread of pests into your apartment building. In order for this strategy to work, however, residents need to be educated and held accountable - and that may take a little education.
In general, it's a great idea to keep residents informed of the basics like trash pickup days, recycling pickup times, and how to best dispose of trash like food waste to minimize pest exposure regardless of the season. Standing water can also play a role in attracting pests like rodents and cockroaches, so be sure to keep residents informed of the need to reduce standing water to keep the temptation to a minimum.
In addition, keeping tenants well-aware of proper cleanliness standards in common areas and shared spaces can go a long way toward preventing pests from finding a foothold on your property. Your pest prevention specialist can help identify what key changes your residents should make to prevent pests and help spread that information in the easiest way possible.
3. Limit Building Entry and Exit (As Much As Possible)
Although the regular coming and going of residents may be a common feature among all apartment buildings, these entry points are also key opportunities for pests to find their way inside your property. That's why it's important to keep a close watch on your entry points, and to encourage residents to limit the amount they are keeping windows and doors open to pest invasion during the year.
While it is probably not possible to ask your residents to stop exiting or entering the building altogether, apartment owners can educate residents to recognize when open entryways - like doors and windows - can present an opening for pests to get inside, and what they can do to minimize pest exposure as they go about their daily lives.
In addition, the installation of features like screens on windows and screen doors can help residents enjoy the fresh air and cool breeze without exposing an opening for pests, and that may go a long way. Typically, your pest prevention specialist can help identify these strategies and help implement in a way that makes sense for your residents.
4. Provide The Pest Prevention Tools Tenants Need
In the event that a pest outbreak does occur on your property - especially if the problem starts in living spaces - it may be critical that your residents be able to take immediate steps against the further spread of pests. That's why it might be smart to provide your residents with the pest prevention tools they need proactively, rather than waiting until a problem has already been identified and reported.
Many pest prevention tools - including simple traps like mousetraps, roach traps, and flypaper, or more complex tools like bed bug monitoring devices - can be easily implemented by residents to at least temporarily put a stop to the spread of common pests, at least until a pest professional can enter the space and fully eliminate the problem.
5. Empower Tenants To Speak Up
While it may seem obvious to apartment owners that tenants need to be vocal about potential pest problems that may arise, it is important to remember that many residents may be fearful of eviction or punishment for association with a pest infestation.
That's why it's critical for apartment building owners to offer a free and open line of judgement-free communication among residents to encourage early action against pest problems. By encouraging residents to come forward with pest problems without fear of repercussions, apartment owners will stand a much better chance of identifying and correcting pest issues long before they get out of hand.
In many cases, your pest management professional may be able to assist in getting this information to residents, and can even help identify those most problematic pest entry points to identify which residents may not be complying with established IPM procedures.
Make Your Tenants Your First Line of Pest Defense
Although the subject may be unpleasant, it's important to discuss pest prevention with your tenants on a regular basis.
Without open communication and education, your tenants may actually be making your pest prevention even harder than it should be.Only through teamwork and cooperation will your apartment building be able to quickly and efficiently respond to pest infestations as soon as they appear.
If you're ready to get your tenants on board with proper IPM, or if you're looking for smarter strategies to keep your apartment building protected, get in touch and see what JP Pest services can do to protect your apartment building from pest invasions.