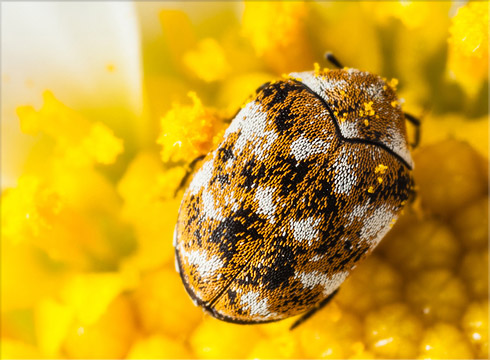 About The Pest
Varied Furniture and Carpet Beetles get their name from the rainbow of color on their back surfaces and their preference for woolen goods, feathers, dead insects, furs, hides, horns/bones, and silk. These beetles can take 1-3 years for to grow from an egg to an adult. They are found in homes especially in attics, oriental carpets, tapestries and wool-based wall-to-wall carpeting.
Seasonality
The Varied Carpet / Furniture Beetle remains active throughout the entire year.
Species
Anthrenus spp.
Season
Spring, Summer, Autumn, Winter
Size
1/16"
Region
Throughout the U.S.
Browse Other Pests