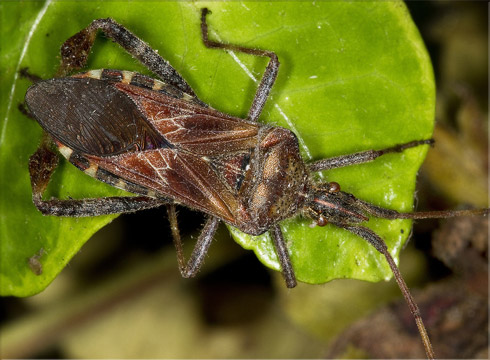 About The Pest
This is a plant-feeding insect that does not feed when inside a structure. According to University of New Hampshire Entomologist, Alan Eaton, "this insect feeds on developing seeds and flowers of conifers, especially pines, white spruce and hemlock." Often incorrectly referred to as a Stink Bug, this insect does not give off an odor unless crushed. In addition, the tibia of its hind legs are flattened and somewhat leaf-shaped. Despite their appearance and lumbering gait, these bugs do not bite people.
Seasonality
The Western Conifer Seed Bug peaks in the Fall, during the months of September and October.
Species
Leptoglossus occidentalis (Heidemann)
Season
Autumn
Size
1/2"
Region
Throughout the U.S.
Browse Other Pests