Buddy Dog: Care & Share Week 2020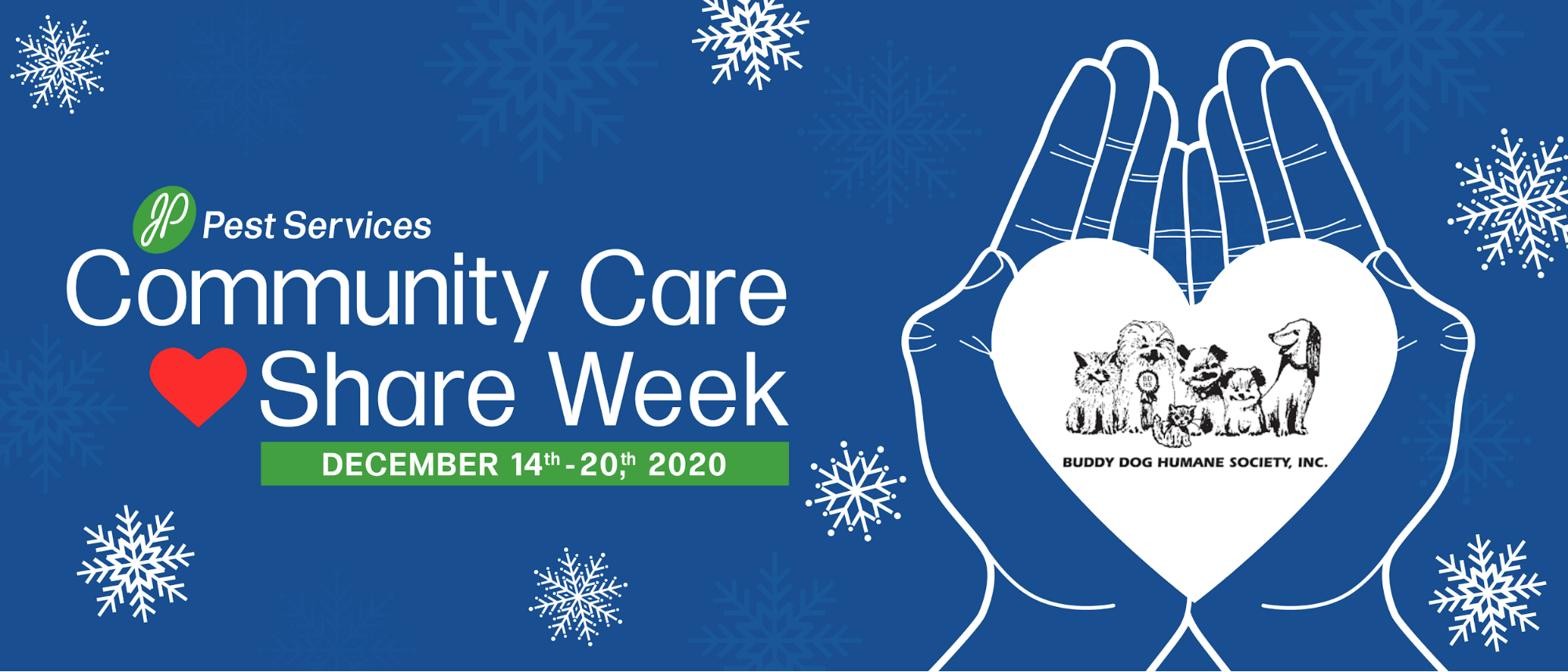 For the second year running, JP Pest Services has had the privilege of supporting one of our favorite local humane societies, Buddy Dog with a $1,000 donation! Located down in Sudbury, MA, Buddy Dog is a not-for-profit, no-kill animal shelter that has taken thousands of dogs & cats from the streets and other shelters since 1961. While the mission is to match every animal with a loving family, there are some that may not find a match. This is why the founder opted not to put a time limit to any animal's stay, as long as they are of no threat to the other animals and staff members. 

Last year, several members of our team had the privilege of filling their puppy stockings with new toys, kibble, bedding and cat litter. While this was a great experience to physically present the donations, speak with the staff and play with the "good boys" that were looking for homes, we decided it was best to send them a monetary donation this year along with our love from afar. We know that there are still so many animals looking for good homes currently in Buddy Dog's loving care, and are proud to support this team's efforts in connecting them with their "fur-ever homes." For anyone who is interested in joining us in helping these animals through adoption or other types of support, we encourage you to visit their website at buddydogshs.com.