Girls, Inc.: Care & Share Week 2020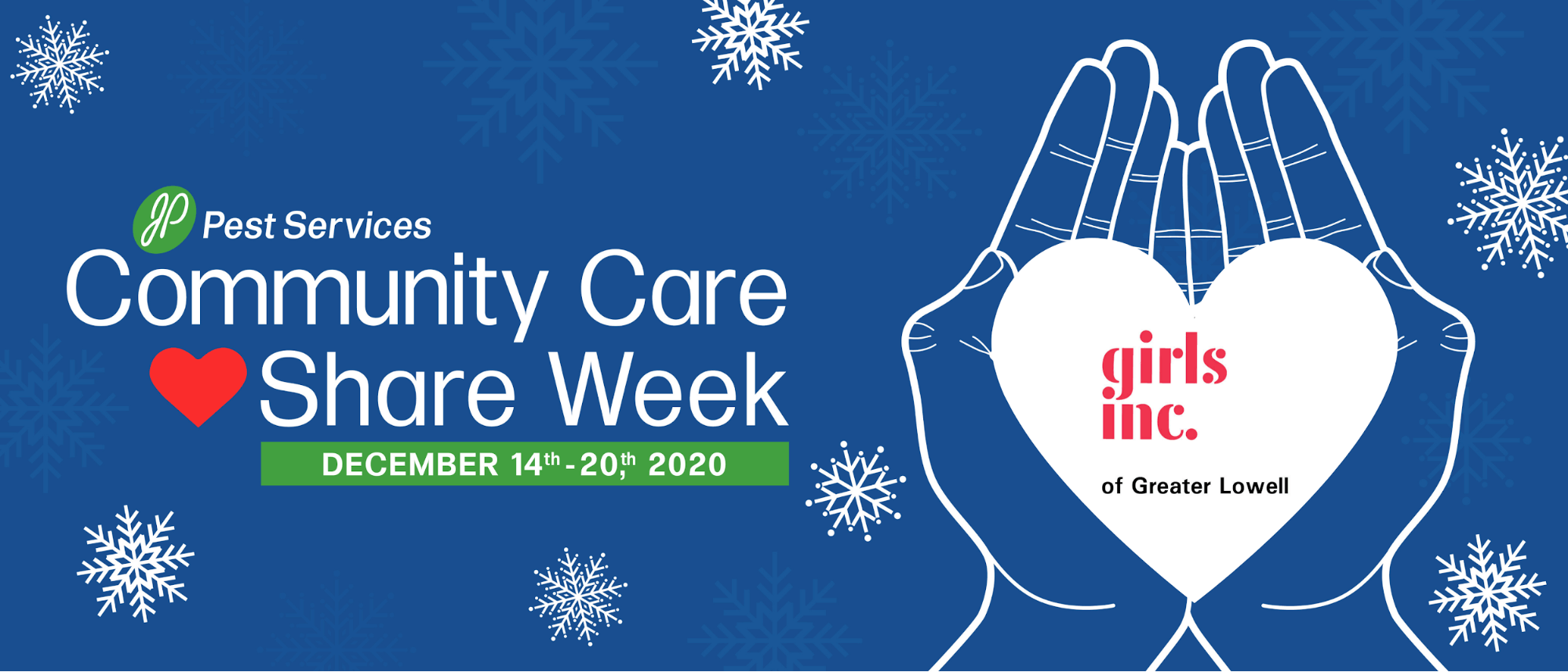 Today, JP Pest Services is thrilled to present our friends at Girls, Inc., of Lowell, MA, with a $1,000 donation to help support their efforts in encouraging young girls to take risks and master the physical, intellectual and emotional challenges they come to face.
Over the past few years, JP Pest Services has been looking to change the way people look at the pest control industry. With over 25% of our team consisting of women, we're crushing the stigma that pest management is a "dirty job" or that it should be "left to the boys." Some of the hardest-working members of our team are women, and they are not shy about it either! 
This is why we decided to support Girls, Inc. this year; a company focused on empowering girls from a young age to become their best selves with the support of their mentors and peers. By learning to value her whole self and her inherent strengths, a girl is able to thrive in life by setting her goals and standards high and accomplish whatever she sets her mind on. 
Girls, Inc. has been empowering women for over a century, and is now a national company. While there are several locations throughout New England, we decided to donate to their Lowell, MA branch this year. To learn more about this company, find a branch closer to your home, or to join us in supporting their efforts to teach girls how to be unapologetically bold, we encourage you to visit their website at girlsinc.org.