Home Base: Care & Share Week 2020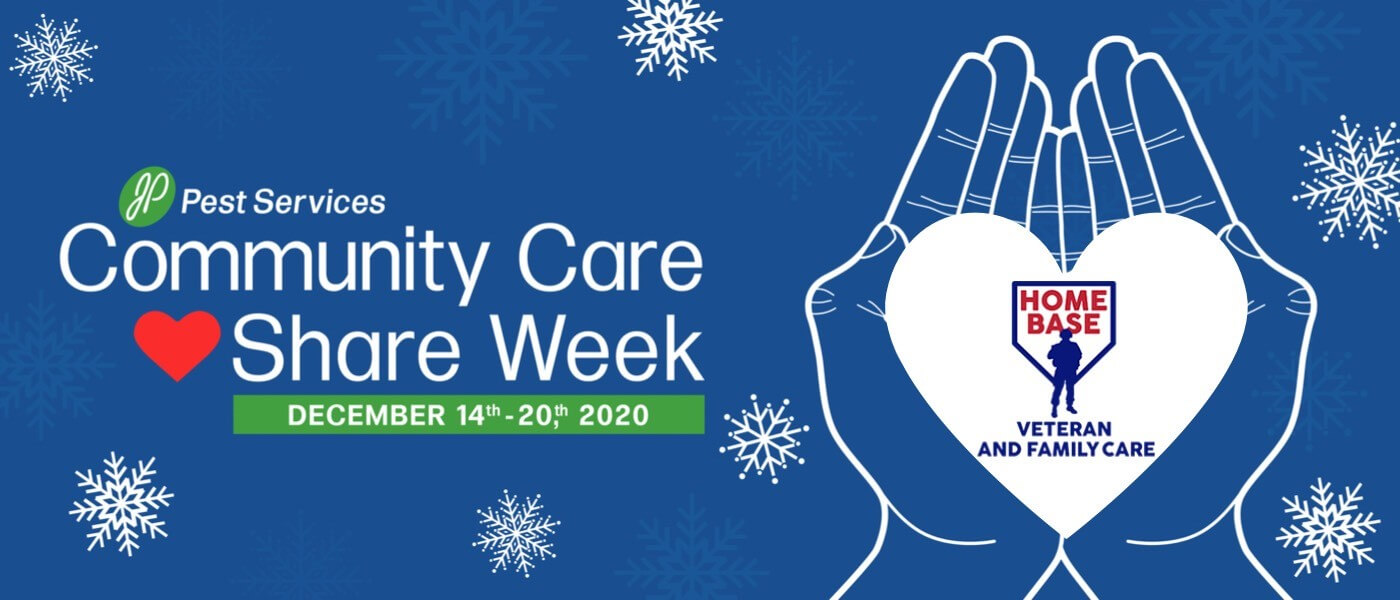 Today, JP Pest Services is thrilled to present our friends at Home Base with a $1,000 donation to help support local veterans this Christmas season.
Affiliated with the national organization, Hidden Heroes, Home Base operates the first and largest private-sector clinic in the nation and focuses on helping those with invisible scars such as PTSD, anxiety, depression, family relationship challenges and other issues associated with military service. Since its start in 2004, Home Base has served more than 11,000 veterans and family members, as well as trained more than 45,000 clinicians, educators and community members.

At JP Pest Services, we are honored to have the opportunity to give back to those that served our country and helped make the freedoms we know today possible. For anyone that would like to learn more about Home Base and how to support their foundation, we encourage you to visit their website at homebase.org.