How Our Service Professionals Handle Their Workday Independence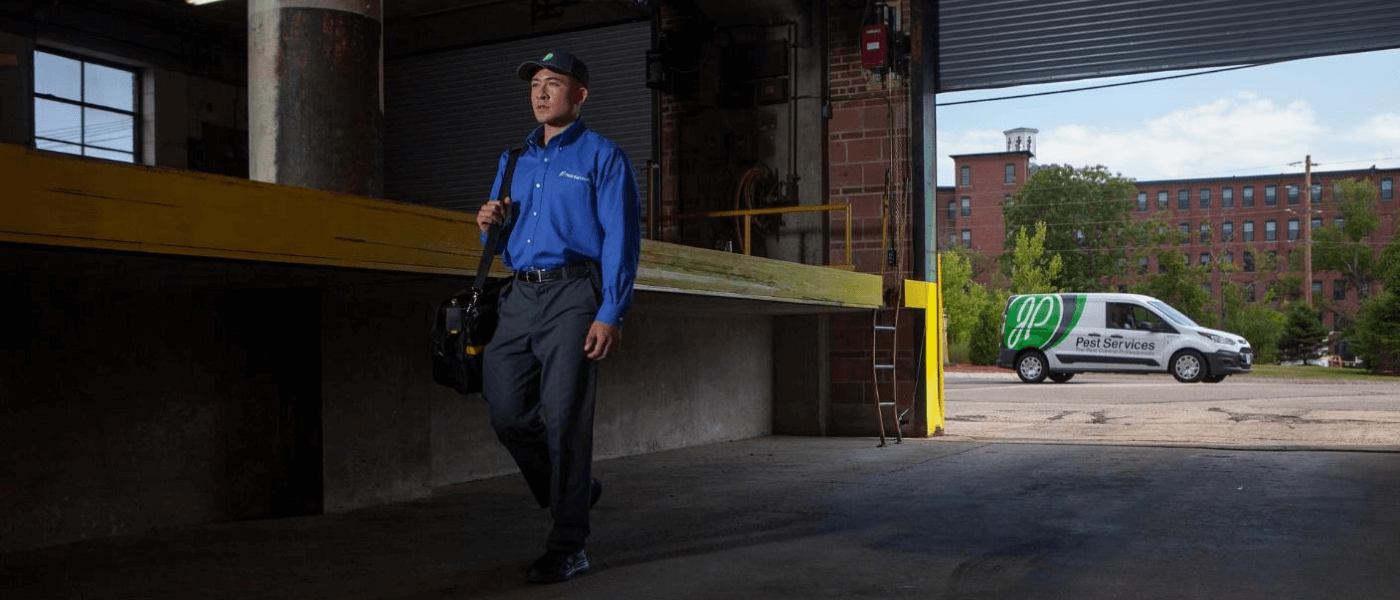 Let's face it -- everyone wants to be their own boss. As Americans and, even more importantly, New Englanders, we not only respect the independent spirit of our employees -- we encourage it. 
In a world full of pyramid schemes, multi-level-marketing businesses and other, sometimes questionable "opportunities," we're proud to promote our vision of independent service professionals. At JP Pest Services, we believe people thrive when given the freedom to make important decisions and manage their own workday. 
That's why we designed service positions that empower our employees, that give them that freedom -- because we've seen what happens when you invest in the independence of your workforce. The results are astonishing.
Here are some of the industry-leading freedoms and benefits we provide to our service professionals, which have helped us to become the best professional pest services company in the northeast:
At JP Pest Services, You Take the Wheel
If you spend some or all of your workday on the road, we want you to be in the driver's seat -- literally. For all field positions (and even some office positions!), we equip you with your own company vehicle that you get to take home every night and weekend. We cover gas and any requisite service charges, including regular maintenance and mechanical repairs. In other words, this isn't your high school pizza delivery job where you had to set aside a portion of the night's tips to make sure you had gas money for the next night, not to mention larger expenses that go along with driving your vehicle like oil changes, repairs and increased insurance rates. 
Your Time is Yours to Manage at JP Pest Services
Nothing in life is more precious than time, and when you work for JP Pest Services, we entrust you to manage your own time in whatever way works best for you. That's not to say there's no schedule at all -- each day you'll be given a schedule of appointments, including who's expecting you, where they are and when. But no one's going to be looking over your shoulder when you decide to take lunch or staring at their wrist when you pull off to grab a snack. As long as you show up where and when you're supposed to be, you're free to manage your day as you see fit.
We Pay to Train You, Not the Other Way Around 
When you're hired at JP Pest Services, we know we expect you'll already have a lot of top-notch skills and experience to bring with you -- things like a strong sense of professionalism, excellent communication, and attention to detail. What we don't expect, however, is for you to walk in as a seasoned pest control professional from day one. That's why we offer paid training as well as cover the cost of licensing expenses -- so you can take care of your business while we invest in ours. 
Support is a Two-Way Street
While you're out there in the field supporting us and our business, we want you to rest assured we've got your back, too. That's why we've developed a strong, dedicated, knowledgeable support staff -- including our staff entomologist, a team of supervisors, other service professionals, and office staff. We'll ensure you get everything you need when you need it.
Benefits Start Accruing the Day You Start
When you start any new job, there's no waiting period before the work actually starts. So, it doesn't make sense to us that you should have to wait for our excellent benefits to kick in either. We offer competitive wages, great benefits and paid time off that starts accruing the day you start working for us, which then only continue to get sweeter with time.
We Live Where We Work, and It Shows
JP Pest Services was founded almost a century ago, right here in New England. And while we've expanded to every corner of the region, one thing has remained the same -- everyone who works here, from the top of the corporate ladder to the service professionals out in the field, lives here, too. Wherever you live in the Northeast, we're probably hiring near you.
An All-Star Team Means Having All-Star Players
It's as true of a pest control company as it is of a sports franchise -- if you want the best team, you've got to hire the best players. We invest in our employees because we want to ensure our team is made up of the very best people we can hire. Now that hiring season is in full swing, we're looking to add even more all-stars to our roster. 
Think you've got what it takes? Check out our open positions in your area.