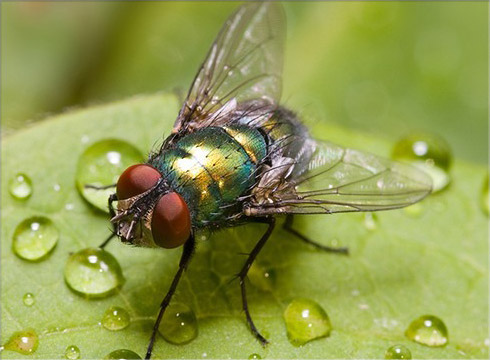 About The Pest
Like all trash flies, larvae (maggots) do most of the eating. Adults and larvae require liquefied food (meat, carcasses, excrement, decaying vegetation, trash). Some species overwinter in houses. Part of Nature's clean-up crew (decompose bodies), but because of their habits adults can spread food-borne diseases.
Seasonality
Blow Flies can be active any time during the year as long as the temperature is above 50 degrees.
Species
Calliphora spp, Lucilla spp.
Season
Spring, Summer, Autumn, Winter
Size
1/8-5/8"
Region
Throughout the U.S.
Browse Other Pests